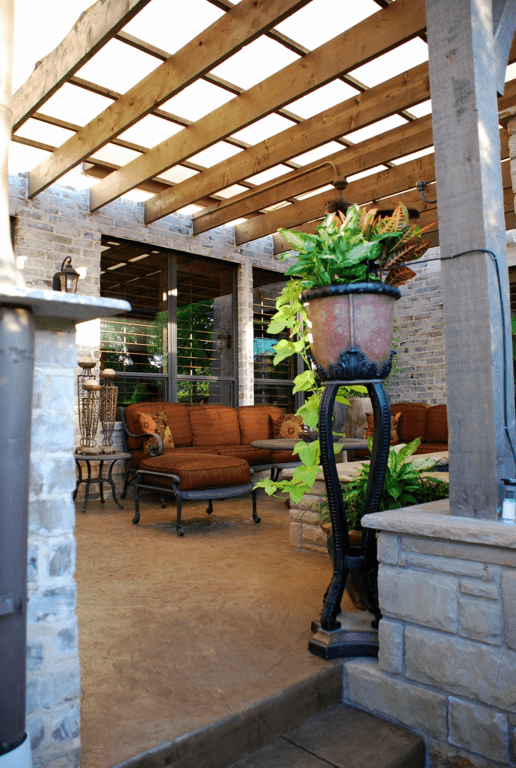 Tips for Easy Outdoor Living Entertainment
Imagine a beautiful back porch complete with a built-in kitchen and barbecue. This convenient outdoor living space is surrounded by picturesque landscaping that has been carefully arranged to complement your home and the environment. All of this can be yours when you work with the professionals here at Lawn Connections. We put time and research into our designs to make each home unique and beautiful for all to enjoy. As you prepare to entertain your guests, you may find these simple tips to be helpful.
Make It Your Own
Your backyard can easily become a beautiful oasis that is unique, but that provides comfort, entertainment, and relaxation for you, your family, and your guests. Since we offer so many incredible products, you can pick and choose which elements you wish to include in order to put together a space that is perfect for you. We provide the following services:
• Outdoor living rooms
• Stained and stamped concrete patios
• Bar countertop extensions
• Custom built-in grills
• Convenient kitchens with room for sinks, appliances, and prep
• Retaining and seating walls
Hire Professionals for Lawn Care Maintenance
It is a lot easier to provide entertainment for your guests when you don't have to stress about maintaining your lawn, shrubbery, and foliage. Our professional landscapers are more than happy to take this responsibility off of your shoulders. We are prompt, efficient, friendly, and respectful of your property. You can be confident in our service and utilize the time we save you for other important parts of entertainment.
You have the option of coordinating with us to establish consistent long-term lawn care to avoid ever worrying about maintenance again. If you want to make outdoor living and entertainment easier and give up the responsibility of landscaping maintenance, it is time to call us here at Lawn Connections. Contact us at (817) 769-6950.