Improve Outdoor Living Space with Patio Cover Installation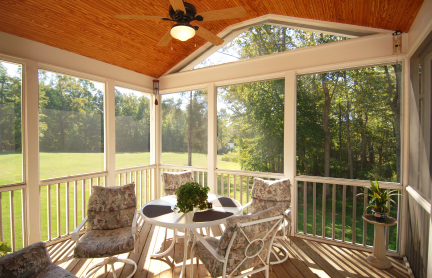 Your backyard is more than just a place to let the grass grow; it is an extension of your home. You can create a living area where you can relax or entertain while at the same time increasing the value of your home. There are a few ways our specialists at Lawn Connections can help you achieve the look at feel you want. From patio cover installation to mood lighting, consider these tips for boosting your backyard:
1. Patio Furniture
Is your outdoor seating looking a little drab? Simply upgrading folding chairs to middle-of-the-road furniture can add comfort and style. A porch swing or chaise lounge can bring a unique touch.
2. Cover Up
Any homeowner can benefit from patio cover installation, but it is especially useful for backyards that get a lot of sunlight. Choose from pergolas, arbors, or other structures that can fit just about any budget.
3. Strategic Lighting
Your Keller landscaping company can give you tips on how to place lighting for both aesthetic and functional purposes. You might have a walkway that could use illumination or enjoy mood lighting placed around your patio.
4. Bring Indoors Outdoors
Consider bringing out the special touches that make you feel comfortable in your home. An outdoor rug, tasteful wall hanging or end tables can look great in the right outdoor space.
At Lawn Connections, we know you want to design a great look and stay within budget. That's why we offer affordable options for everything from patio cover installation to landscape design. Contact our team today to see how we can help you at (871) 231-0042.