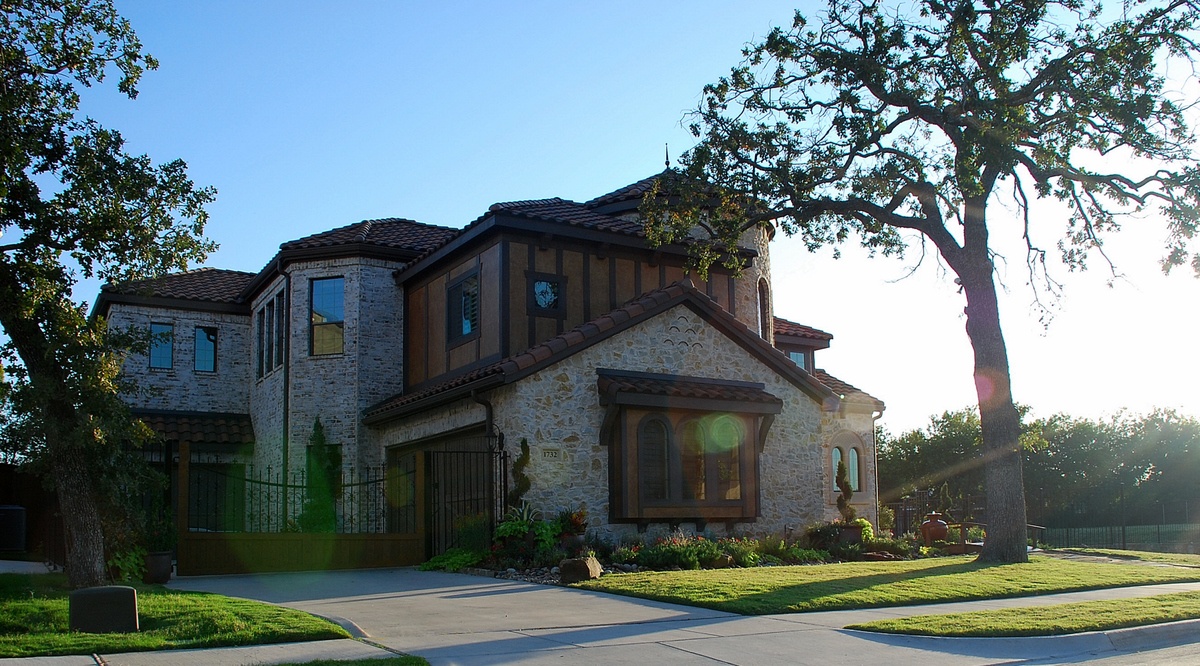 Lawn Care & Maintenance Services in Dallas, Fort Worth & Haslet, TX
You work too hard to spend your weekends worrying about your lawn work. We'll help you maintain your lawn so you can focus on the things you love.
For more than two decades, we've transformed homes by resourceful lawn care services.
A lush, ever-green inviting lawn is the dream of any homeowner as it creates an amazing first-time impression. We use the right organic fertilizers on your lawn to promote new root and leaf growth. Lawn fertilizers address pest and weed damage by replacing the nutrients lost.
Lawn mowing entails pruning outgrown grass to achieve a uniform pattern across the lawn. The type of tools we use depends on the type of grass. The frequency of mowing will vary according to seasons, aesthetic preferences, and the amount of growth.
Weeds can impair the beauty of your lawn by competing with grass for nutrients and water. We uproot all weeds from their root to permanently exterminate them. This technique prevents the weeds from seeding to protect the plants and soil profile.
Our tree trimming service entails a customized solution to restore your lawn's beauty. We protect your lawn from irreversible damages caused by unprofessional tree trimming services, which may include rotting and insect infestation.
You cannot keep pets away from the lawn, especially with a playful canine. Pet wastes can interfere with the soil pH and fertilizer composition to burn the shrubs. Our maintenance solutions offer all types of pet waste removal to prevent this from happening.
Other lawn maintenance services include:
Flowerbed maintenance
Shrub maintenance
Commercial lawn service
Soil testing
Irrigation System Installation
Installing a lawn irrigation system simplifies your maintenance routine. You only need to turn on the water fixtures for about thirty minutes to water the whole landscape. We can even install sprinkler timers for automatic irrigation, especially during weekdays when you're mostly not around.
Other benefits of our
lawn irrigation system
include:
EFFICIENCY AND COST SAVING:
An irrigation system sprinkles water on targeted areas to avoid wastage. A thirty-minute irrigation session means that you only need to water the lawn at most three times a week. Since it's an easy job with sprinkler timers, you don't need to employ a gardener.
PROFFESIONAL INSTALLATION:
We offer a high-quality installation process that will see your irrigation system outlive its lifespan. Our systems are efficient and simple-to-use. The main pipes run underground to minimize accidental damages on the upper part.
We make it possible to install a long-lasting irrigation system in sloppy and rugged terrain. Modern irrigation systems are quite forthcoming with versatility. Whether it's a new or an existing lawn, our experts can adapt to different installation designs that match your terrain.
We have the right
lawn care services
to save you time and money with zero accidental damage to property or the people around.
REGISTRATION PROCESS FOR A BEAUTIFUL LAWN
Getting started with Lawn Connections is quite straightforward. Start by filling out our free estimate form on our website for your desired services. Review your quote and the next thing you see is our experts tending to your lawn. It's as simple as counting 1,2,3.
Are you always trying to keep up with your neighbor's grass with different individuals who charge irregular prices every time they show up? This can discourage you to neglect the lawn. At Lawn Connections, we are consistent with our rates. Our meticulous work will reflect your hard-earned money's value.
We are a dependable company that prides itself on honesty, transparency, strategy, and strong work ethic to enhance your outdoor living conditions. All our staff undergoes extensive training and background checks to fit in their roles. You can rely on us to face the stress of taking care of your lawn in hot summers as you enjoy the luxuries of your hard work.
ONE-STOP SERVICE PROVIDER FOR OUTDOOR CARE
We save you the hassle of juggling multiple service-providers to cater to your outdoor living space. Lawn Connections offers innovative tailored solutions for your landscaping and lawn mowing needs. We stay with you right from installation up to that time when the property may have a new owner.
Say goodbye to service providers who don't respond in time, especially when you want your lawns mowed on short notice. At our company, you'll have a knowledgeable account manager who tends to your needs as they arise. Raise an issue once and expect our team to resolve it permanently. After all, your lawn shouldn't be a stress-trigger while you chose to sacrifice the worries by paying for maintenance services.