Achieve Your
Landscaping Goals with a
Commercial Landscaping Services in Dallas, Fort Worth & Haslet, TX
Feel like your landscaping doesn't meet the standards of your business? We customize your commercial landscaping to match the unique ambiance of your outdoor business environment, giving your guests a great first impression that lasts long after they've left.
Commercial

Landscaping Services
Commercial Lawn Care services
We are your one-stop service provider for all commercial lawn care services. Switching from one company to another for the same goals is often tiresome, expensive, and hard to track. Join us today and get a dedicated account manager who listens and ensures that our team meets all your lawn care needs.
Flowerbed maintenance is not all that about mulching and fertilizer application. From experience, we can tell how much water each flower needs and at an interval of what periods. We deadhead your flowers for a uniform, fresh look. Other flowerbed maintenance services include trimming to edge the shrubbery perfectly.
We use different types of fertilizers to achieve greener and attractive landscape lawns. Our innovative weed control techniques terminate weeds and pests permanently to ensure that your landscape is in good shape throughout all seasons.
Shrub maintenance is often underrated, but we treat it seriously. We test the soil to determine the right time for planting the shrubs. Scheduling the water process enhances greener leaves and wide branches. Other services include consistent feeding habits and timely pruning.
Switch to seasonal color designs that will make your business landscape stand out from the rest. Our primary seasonal color schemes include yellow, red, and blue. We create an attractive combination of plants that remain unique throughout the four seasons.
Our team constantly checks your irrigation system to fix any glaring damages that may result in poor sprinkle action or water loss. We offer multiple irrigation systems that can significantly cut down water bills by only targeting the plant roots. Reduced business operation costs on your side mean more trust in our services, and we proudly associate with that.
We have the right grooming tools to save you time and money with zero accidental damage to property or the people around. Here are the reasons why you should work with Lawn Connections:
We Pay Attention to Your Needs and Then Act
At Lawn Connections, our job is to offer
commercial landscaping
services as per your business needs and standards. We pay attention to detail to ensure that we match your desires and expectations. Do you want organic landscape fertilizers? We'll deliver just that.
WE Make Your Job A LITTLE EASIER
Landscape maintenance is just a small but vital entity of your business. The bigger part of the work lies in office operations. We relieve you from the stress of thinking about unkempt lawns to allow you to focus on running the business. That's our job. You pay us for peace of mind so that you don't have to worry anymore.
With over 75 years of combined experience in serving Dallas commercial landscapes, you can count on us to tackle your project diligently, with no excuses whatsoever. We are not trying to build a business; we want to empower your organization with our landscaping resourcefulness. Our reputation and happy clients already speak for us.
Your Experience Matters to Us
Whether you're calling to inquire about our services or make payments, our zeal to serve you is constant. Our customer care team attends to your concerns as they arise. We make you feel like a welcomed customer and appreciated client at the same time.
Fill in our online form to get a free quote from our experts. The rates will vary according to business needs, aesthetic preferences, and type of lawn care services. We pride our rates on honesty and money value.
Lawncare
Excellence for
Your Business
We understand that you need commercial landscaping services that will help strengthen your business' image. We also know that your business needs to stand out from other competitors who downplay the values of a beautiful, attractive outdoor business environment.
Enhance business prospects
You can depend on us to keep your grass and plants greener to attract more customers. A business with manicured lawns is easily approachable by investors, new clients, and even resourceful employees. We create an outdoor ambiance that your business feels proud to associate with.
Improve workplace productivity
A well-maintained commercial landscape creates a tranquil outdoor working environment with nature esthetics to influence employees' health and happiness. With the composed mind state, employees become more productive and finish their work on time.
Enhance safety and security
We help enhance the safety and security of your business premises with proper lighting fixtures and well-placed plants. Someone can hardly creep inside without the security guys noticing. By enhancing security, you encourage employees to work overtime late into the night to boost revenues.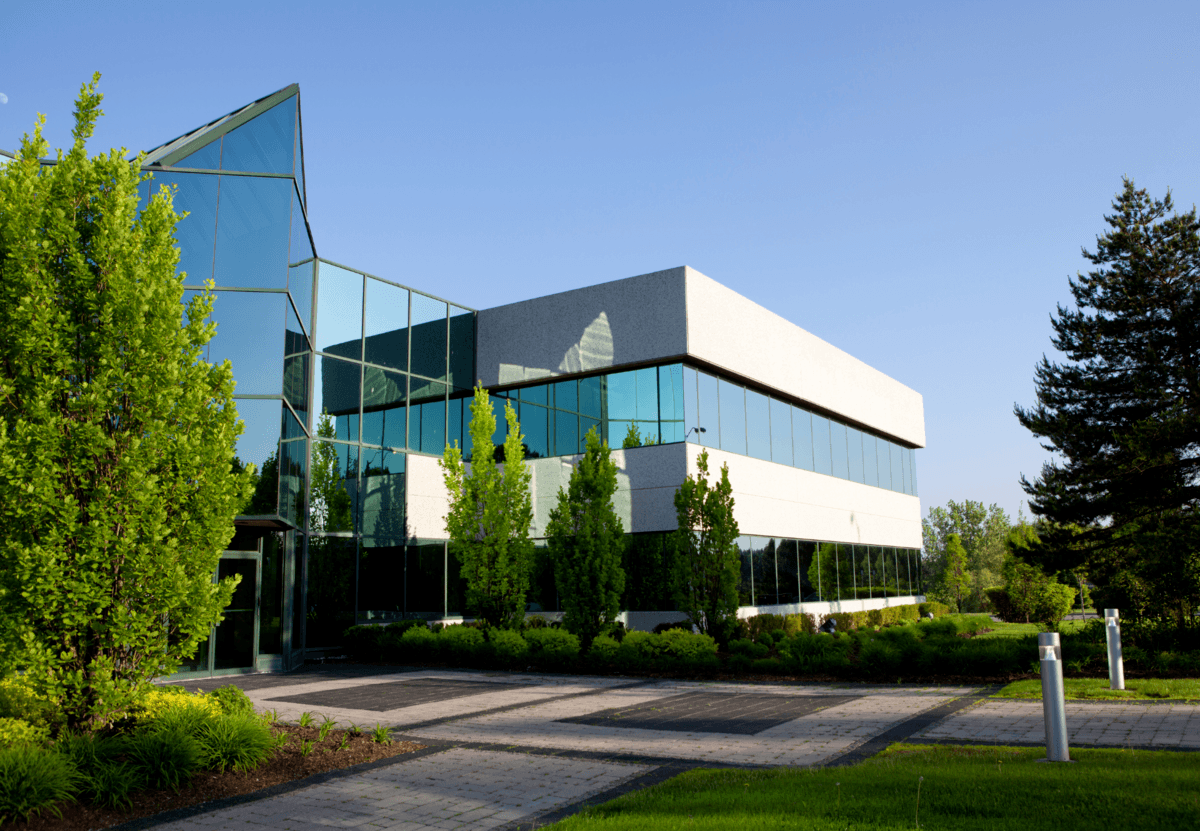 Just Another
Manic(ured)
Monday
As your business scales, it gets hard to juggle between running operations and keeping an eye on the landscape. You want a company that doesn't need any reminding about what you pay them for. We are here. Reach out to Lawn Connections to maintain your commercial landscape's beauty throughout the year. We pay attention to details to come up with customized lawncare solutions for your business.