Commercial Lawn Care in Fort Worth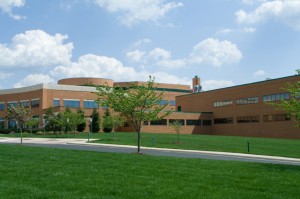 Lawn Connections is the best company to choose for Fort Worth landscaping. We specialize in commercial lawn care and much more. If you want your business to look amazing, we offer many services that can help you reach your individual goals.
We Offer:
Knowledgeable staff members
Friendly services
Landscaping services for all budgets
Planning Your Commercial Lawn
Our professional team will meet with you and figure out what your dream landscape looks like. We will make sure that your business makes a good first impression on all of your potential clients and customers. We will install flowerbeds, shrubs, and anything else that you are interested in to create a beautifully landscaped exterior for your professional business.
Lawn Maintenance
Lawn maintenance is the key to a beautiful landscape throughout the season. We will make sure that your lawn stays mowed and professional-looking at all times. Our staff members are well trained and qualified to work on commercial property. We use top-of-the-line equipment to make sure that your lawn looks fantastic after we are finished with it.
Flowerbeds, Shrubs, & Tree Care
We will make sure that your flowerbeds stay cleaned out. We will remove weeds and leaves as needed. We will plant flowers to provide you with seasonal colors. We will also be glad to prune and shape your bushes, shrubs, and trees.
Lawn Fertilization
We will work with you to make sure that your lawn stays healthy, green, and lush. You can count on us to fertilize your lawn on a regular basis so that it grows well. We also provide fertilizer that will help your yard resist diseases and weeds. We want to make sure that your commercial lawn stays looking good at all times.
Call Lawn Connections for all of your Fort Worth landscaping needs. We offer professional commercial lawn care that caters to your individual lawn goals. Call us today at 817-231-0042 if you are interested in having a lawn that people will notice.