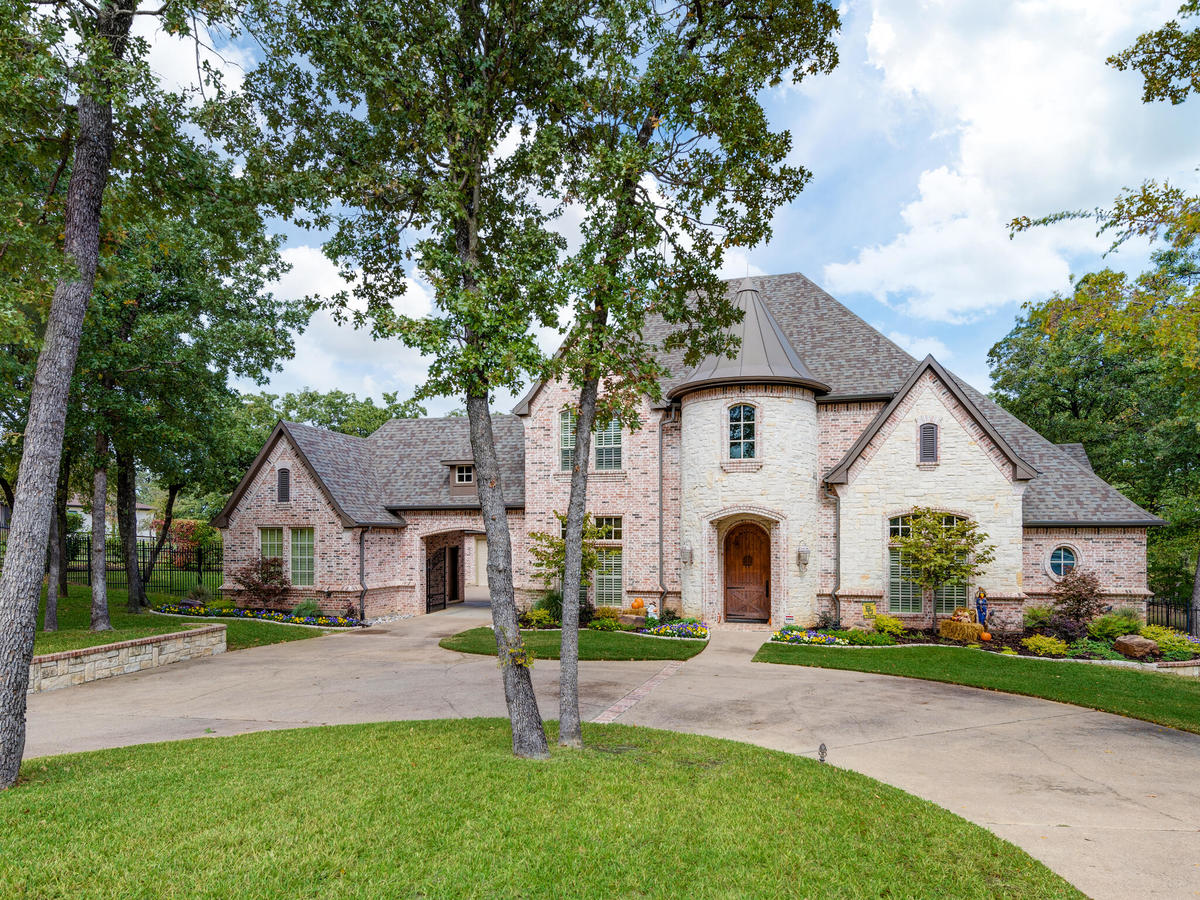 Go from
LawnSCARE
to LawnCARE
Fertilizer & Weed Control Services in Dallas, Fort Worth & Haslet, TX
Fighting the constant battle of weed control can seem never-ending. We're your partner in achieving a weed-free lawn, so you can save time and live stress-free.
With innovative weed control techniques and fertilizer treatments, we make your lawn the envy of the neighborhood. We understand the levels of expectations that you have after investing your hard-earned money in a lawn care service provider. That is why we deliver customized Weed Control Service without charging you any extra coin besides the quote. Get a free quote for your lawn fertilization today!
Every part of your lawn is prone to weed infestation. In most cases, weeds may grow unnoticed because mowing and watering make them grow thicker and greener, just like grass would. Lawn Connections' weed control service entails permanent extermination so that your grass flourishes without competing for sunlight and nutrients.
A Customized Weed Control
Plan for Your Lawn
Our experts take time to examine your lawn to create a customized Weed Control Service. Maybe your weeds are thriving because of poor maintenance. Scheduled mowing and irrigation systems can help control weeds in that case. We offer the best lawn maintenance services that make your lawn grass thick and strong to outgrow and finally starve the weeds.
Lawn Weed Control Service Using Pre-Emergent Herbicides
Perennial weeds can be stubborn because they thrive throughout the year. We deal with persistent weeds even before they germinate rather than waiting for them to grow strong. We put an end to ongoing struggles with weeds by applying timely preventive treatments. Our pre-emergent herbicides are safe for your family and pets.
We Know the Types of Weeds
You're Dealing With
We Know the Types of Weeds You're Dealing With
Before jumping into treatment, we do a careful inspection of the weeds intruding your space. We consider other factors before issuing treatments to specific weeds, including soil profile and the overall lawn's health.
Lawn Connections offers treatments to many types of weeds prevalent in lawn grass.
Perennial Weeds
These weeds are stubborn and will infest your lawn year in, year out unless permanently removed. We terminate perennial weeds like quack grass, yellow nutsedge, and bindweed.
Cool-season Weeds
These weeds are common and spread wide in the cooler months of fall and spring. We remove cool-season weeds like chickweed, white clover, and dandelions.
Grassy Weeds
These are the most common in any lawn as they thrive in the same conditions as grass. Our experts offer innovative Weed Control Service for goosegrass, crabgrass, and yellow foxtail.
Warm-season Weeds
During Summer, lawn weeds like crabgrass and spurge may infest your landscape. We offer permanent weed removal services for your lawn to flourish throughout the summer.
Your family and pets' health and safety are our priority when choosing fertilizer treatments for your lawn. Unlike most service providers, we go the extra mile to source fertilizer treatments that won't keep you away from the lawn for a long time. We want you to bring out your grill as early as the following weekend.
Pet resistance
Even growth
Improved disease resistance
We use innovative fertilizers that come with weed prevention treatments to prevent the weeds from germinating. Even without the preventive treatments, our fertilizers enrich your grass with nutrients for a thick, robust and healthy look. Grass that feeds on balanced nutrients develops a wide bed of roots that hardly gives room for weeds infestation.
Pests will hardly land on thick, manicured lawns. Lawn Connections offer other lawn care services like simple maintenance for improved overall growth. We don't use insecticide-based fertilizers unless your region is prone to pest infestation.
We understand the frustrations that come with a lawn that grows thick and lush in specific areas only. Our rich-nutrient fertilizers address the problem of thinning and sparse growth. These parts often lack the same level of nutrients as the greener parts due to natural soil processes.
We ensure that your grass feeds on all the necessary nutrients to ward off disease threats. Weak plants and grass are prone to root diseases, which may spread quickly to infest a big portion. We understand the proper nutrients for every type of grass.
Work With The Best
Weed Control Service Provider
At Lawn Connections, we pride our services on knowledge, resourcefulness, and innovativeness. We constantly check your lawn using modern technologies that detect the tiniest weeds that can harbor in your grass for months. Besides our knowledgeable expertise in weed control and fertilizer treatments, we are also proud of:
We don't adjust our estimates along the way as that questions our trust and honesty. Whatever quote you get from our experts cater to any weed that may emerge even in the course of our services. That is why we do a thorough investigation of the lawn and soil properties.
RESOURCEFUL CUSTOMER CARE SERVICES
Our customer care service agents are active both on your favorite platforms like Facebook and Twitter. Our response to messages is typically instant. Depending on your concern, the average online ticket resolution time is about five minutes. You can also dive straight into phone call conversations with our customer care team.
Our customers are happy knowing that we restored the glory of their lawns within the
agreed time. Your lawn becomes our priority once you make the first contact. A
dedicated account manager ensures that you're always a happy customer.
We know how stressful it is to put up with an unhealthy lawn. You hardly welcome any visitors because of feeling embarrassed by the outdoor environment. Let us put that embarrassment cycle to an end with innovative weed control service and fertilizer treatments.