Enjoy Your
Lawn with Confidence.
Yard Debris Removal Services in Dallas, Fort Worth & Haslet, TX
Hesitant to host guests for your backyard grill outs? Our yard clean-up service and
pet waste removal services
will give you the confidence you need to enjoy your lawn with family and friends.
During scheduled maintenance, such as mowing and pruning, you end up with debris that makes a significant portion of the yard waste. Lawn Connections is your caring partner that helps you dispose of yard debris safely. With years of experience in handling yard waste, you can count on us to reduce and manage debris that ends up in landfills.
Our yard waste experts handle all types of waste, whether organic or inorganic, to reduce your carbon footprint and help maintain a safe environment. In most cases, we recycle the waste within the landscape to give your plants the additional nutrients and protection they need for healthy growth. Our yard debris removal services entail the following:
Some yard debris presents many challenges for recycling, such as weed and diseased plants. Weeds can grow back if used in mulching. Diseased plants can also cause an infestation outbreak in the entire lawn. We keep your composite free of diseased shrubs and weeds exterminated by herbicides. Our experts will either burn or place this type of yard debris in the trash for landfill disposal.
WE MULCH AND COMPOST LEAVES
Recycling is the best and most affordable yard debris removal service by Lawn Connections. We mow and rake all the leaves into a pile. Our experts will use these leaves as mulch to protect your plant roots from frost during winter and direct solar intensity in hot summer. We can also compost the leaves and reintroduce them to the landscape as organic fertilizers.
From time to time, you'll need to prune the trees and deadhead the flowers in your yard for a uniform, attractive landscape. Waste from pruning makes a significant portion of your yard debris and can quickly pile if neglected. We compost dead leaves and flowers to use them later as organic fertilizers. We also shred thick branches to enhance their decomposition.
Grass clippings decompose quickly to release rich nutrients back into the soil. While most homeowners prefer bagging their grass clippings for a cleaner yard, Lawn Connections has better plans for you. We reduce the amount of grass clipping waste by adjusting how deep we mow. Shorter grass clippings don't look bad on lawns. They help in mulching and preventing the soil from losing much moisture in hot temperatures.
General Yard Waste Pick Up
Lush lawns create ideal places for hosting evening parties or simple hang-outs with friends. As you create more memories, you release more waste to the yard. Prevalent after-party wastes include bottles, plastic cups, broken chairs, and decorations like Christmas trees. Give us a call the following morning to have the yard cleaned and waste picked up for safe disposal.
Maybe you want to expand your landscape, and yard debris is hindering that. This waste may have accumulated over time due to human activity. We offer junk removal services to prepare the ground for landscape installation. The services may also include cutting down all trees and vegetation that you no longer need.
We also offer burning services for yard waste. Most local laws allow us to burn excess yard waste like leaves, grass, and small branches. Burning is an efficient, low-cost disposition option if appropriately handled. We shall always have someone on-site to ensure that the fire doesn't get out of hand or pose any danger to your property. This is always the last option, and we only resort to it if you're comfortable.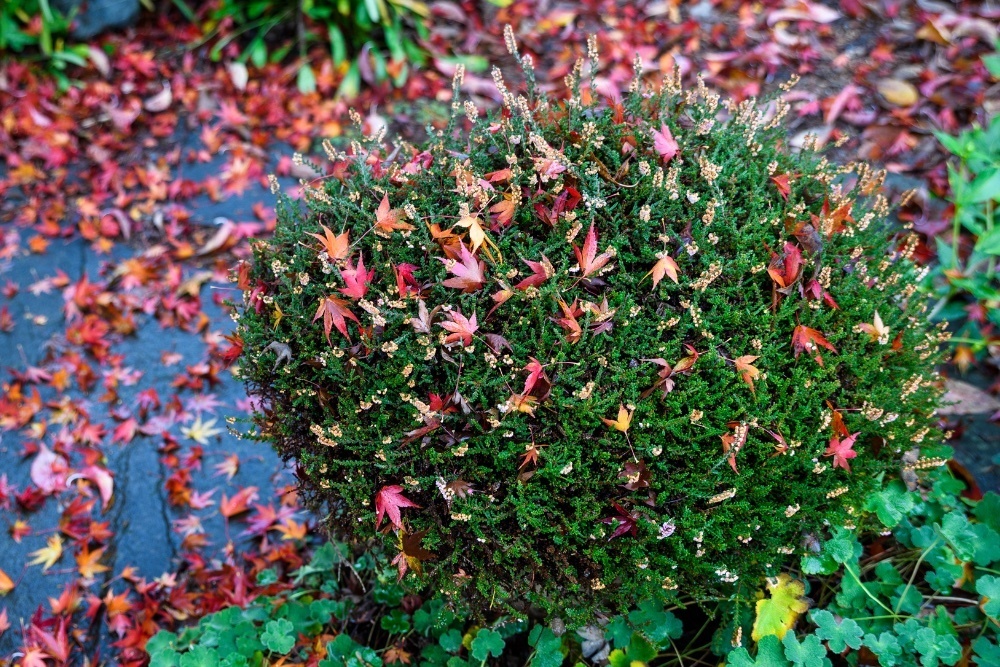 The BENEFITS of Hiring Lawn Connections for Yard Debris Removal Services
As a customer-centric company, we pride our services on being unique amongst all service providers in the market. We make you feel like a welcomed first-time customer and an appreciated long-term client. We build resourceful client relationships to make your yard the neighborhood's envy in all seasons. Some of the benefits of working with us include:
Our services guarantee your money's value. We only charge for the services that you need. Our free online quotes don't change once the team is on location. Anything indicated on the quote caters to all the services asked for within the stipulated period. This includes any maintenance needs that may arise during our time of groundskeeping.
EXCELLENT CUSTOMER CARE SERVICES
Our customer care team is available on all your favorite social media platforms for timely and prompt customer care service delivery. We reply instantly, and the average ticket resolution time for online inquiries is five minutes. Our customer service desk is part of your family, and you can reach us anytime, on any day of the week.

ACCESS ALL LANDSCAPING SERVICES
Lawn Connections is your one-stop service provider for all landscaping needs, including designing, installation, and maintenance. Now that you trust us with yard debris removal services let our experts save you the stress and hassle of switching to different lawn service providers every season. Get in touch with our team to get an annual quote for all-around landscaping services.
WORK WITH A DEDICATED ACCOUNT MANAGER
Sometimes it gets hard to keep track of all your yard debris removal needs. Lawn Connections offers a dedicated account manager who will always be in touch to schedule and address maintenance needs as they arise. We are our customer's keeper and pride in our duty to treat your yard like ours.
Hire Lawn Connections to
Get Rid of Your Yard Waste
Hire Lawn
Connections to
Get Rid of Your
Yard Waste
Say goodbye to yard waste pile up and enjoy a cleaner, healthier landscape throughout the year. We understand the stress of waking up to an unkempt yard while you work hard to live a luxurious lifestyle. As you worry about what you'll grill over the weekend, let us do the hard manual work of restoring your yard's glory and opulence.