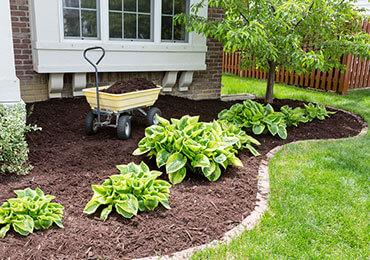 Staying on Top of Shrub Maintenance This August
Your landscape requires care and attention to ensure that it stays looking beautiful – and that includes your shrubs! Shrub maintenance is critical for your lawn's continued health and success.
Most shrubs can be grown successfully with minimal maintenance, but others need a lot of work. It's important to tailor your shrub's maintenance plan to the type of plant you're dealing with.
First, no matter what, proper irrigation is critical. This is especially important right after the first growing season. In addition, it's important that all shrubs are given the right type and amount of nutrients so that they are able to thrive. Mulching your landscape beds is critical because this can be a great supplier of nutrients.
Pruning shrubs isn't just for aesthetics! Maintaining a shrub's size is also a great way to keep up with maintenance. The proper time of year to do this depends on the type of shrub you have, as well as the season/year.
If you want your yard to continue looking its best, shrub maintenance is crucial. It's time to stay on top of your shrub maintenance this August!
Contact the Experts at Lawn Connections
There's only one way to ensure the proper maintenance and upkeep of your shrubs – by calling in the pros! Do you have further questions about how to stay on top of shrub maintenance this August? If so, it's time to get in touch with Lawn Connections. When it comes to lawn design and décor, we're truly the experts at hand. If you're in need of high-quality lawn care services, call Lawn Connections at 817-769-6950! Or, get in touch with us via our online contact form. Our landscaping professionals are truly the best in the business. We're always happy to offer our assistance, and we look forward to sharing our expertise with you!