Best Landscape Designers in DFW
Are you looking for an innovative team of landscape specialists for your next big project? You have come to the right place! Lawn Connections is a proud company offering innovative and top-notch designs and other services related to landscape design. We believe in a collaborative process between our experts and our clients so that the personality of any building, park, sports arena, or home is brought to the forefront in a way that best represents you. Our experienced landscapers use excellent communication and problem-solving throughout the process to ensure you get the final product you deserve and love—no matter if it takes days or weeks or months!
Landscape design can be a stressful and challenging process, but our experienced and ground-breaking design ideas will ensure that all visitors and business partners will enjoy themselves in a calm and vibrant environment.  We love to take on the biggest challenges for the biggest reward at the end—a happy customer!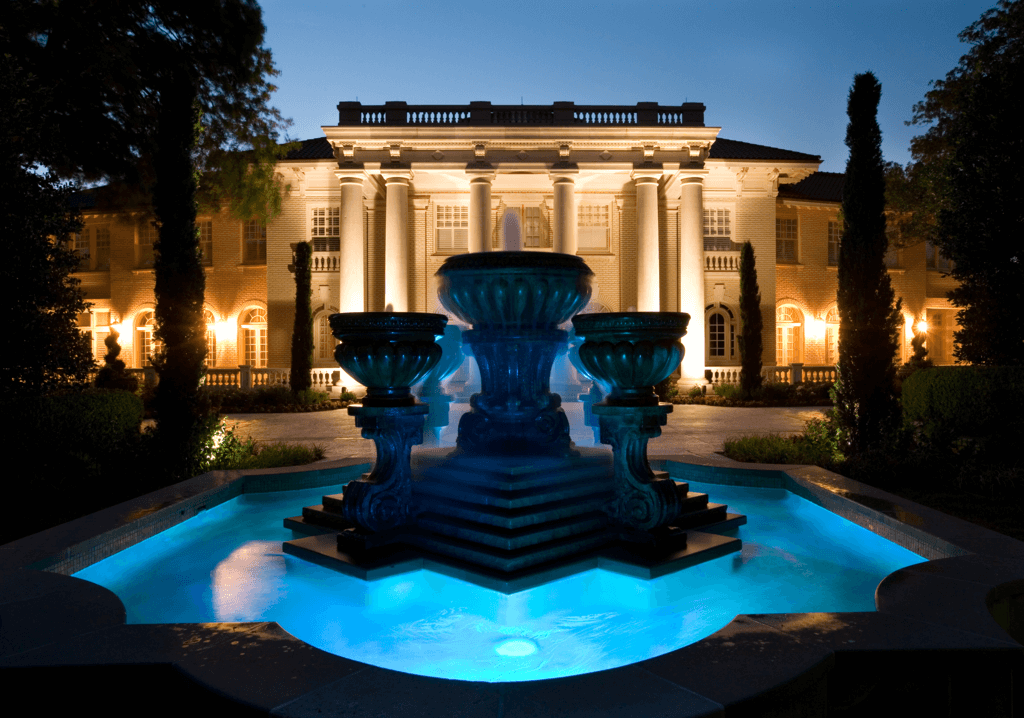 What is Landscape Design?
Landscape design is a catch-all term for landscaping services performed for outdoor public areas. This could be for residential homes, historical homes, commercial properties, apartments, and anything else you can think of that would be a large undertaking. Landscape designers are trained to have a plan in mind in order to deliver a certain feel and outcome to a public space. Usually, the client has something they want to achieve, such as getting visitors to experience a certain emotion.
Landscape design is a large profession and can range in services from softscapes, outdoor living and pools. These services are the pinnacle of a public space, or a place to entertain.
Making Special Places Come to Life
When you go to a museum, visit a college campus, or walk through formal gardens, what are you thinking? Do you ever wonder how such a beautiful place came to be? All of those places were most likely designed and implemented by a team of landscape designers who discussed the ideal outcome of the project with the owners, and then undertook a complex process to plan, design, and install the wonderful environment you find yourself in.
At Lawn Connections, it is our job (from start to finish) to make sure that the client has a low-stress experience and receives a quality finished product that everyone can enjoy. Our landscape design experts are here to make your project magical.
Other Landscaping Services
Other Benefits of Landscape Design
A calmer environment with healing gardens, containing plants that have been hand-picked for soothing the senses.
Custom features such as green roofs and plants that help with energy efficiency.
A complete site plan and a dedicate project manager so you don't have to worry.
Experienced landscapers who can help choose to easy-to-maintain outdoor plants and other features.
An extra eye when it comes to the design aspect.
Time you can spend elsewhere while we do the work.
Our friendly staff members are waiting to hear from you now. They would be happy to talk with you about all the projects we can take on and how our pricing system works. No matter the project, our experts can help you. Contact us now by calling 972-418-LAWN.