So Much More than Lawn Mowing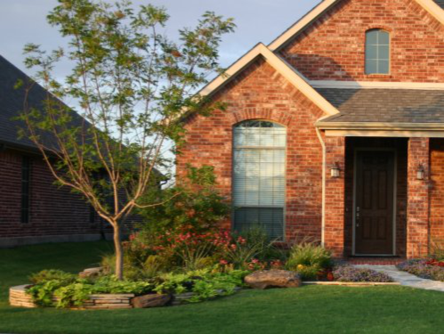 In addition to our landscaping design and installation services, Lawn Connections can handle the regular maintenance of your lawn. This includes lawn mowing, as we recently discussed, but it includes a whole lot more! Here are some of the features you can add to your regular trimming and edging:
Pet Waste Removal
If you've got a dog or ten, you've probably experienced the back-breaking process of bending down to clear out the "presents" they leave behind in the yard. But when we're already in the yard tidying up, we can take care of that for you for a small added fee! And really, can you put a price on not having to pick up poop?
Fertilization
While we're on the subject of…ahem. Fertilization is not a fun part of the gardening process, but it's vitally important for a beautiful, blooming yard. We're old hands at the technique and can provide the regular fertilization that your plants need…especially in times of drought!
Shrub and Flower Bed Maintenance
If you've gone to the trouble of putting more into your yard than just a lawn, why let it go to waste by not caring for the other plants? Those shrubs and flowers need pruning, shaping, mulching, weeding, and more— and there's never enough time in the day, right? We can take care of it. And if you're a gardener yourself, we can work around your efforts, handling the tasks you're less fond of to free you up.
Summer is very nearly here, so contact Lawn Connections today to get your yard in tip-top shape!