Protecting Your Investment With the Right Lawn Mowing Service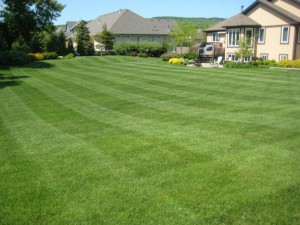 Hiring a lawn mowing service is more than just asking the neighbor boy down the road if he would like to earn a few dollars a week by coming to push your old mower. Today, it is more of an investment in caring for the property your home sits on. Many people spend thousands of dollars on landscaping and are hesitant to trust just anyone to make sure it remains lush and beautiful. Here are some ways Lawn Connections works to ensure that your investment will be protected.
Certification
A certification with the landscape industry is a voluntary certification designed to show customers that a lawn mowing service is committed to training and rigorous standards that will most benefit your landscaping. In order for a Keller landscaping service to earn this certification, they spend hours of rigorous training to ensure that they understand the best methods for lawn care.
Proper Equipment
Hiring a lawn mowing service that uses improperly cared for or out-of-date equipment may cause undue damage to your lawn. For instance, a dull blade will make jagged tears instead of clean cuts to the grass. Our equipment is regularly maintained and repaired so that it will help your lawn to look beautiful instead of destroying your hard work.
By calling Lawn Connections at 817-231-0042, you will be protecting the investment you have made in keeping your home and property in beautiful condition that you can continue to be proud of.