Lawn Service in North Richland Hills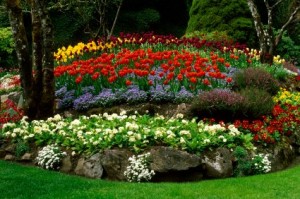 Today's busy lifestyles make it difficult for many to accomplish basic chores around the house. Sometimes these chores are neglected, but when the chore is caring for your lawn, the entire neighborhood will see by your scraggly grass that you don't have the time to tend your yard. This does not have to be the case. You can have the most beautiful yard on the block at an affordable price without ever pushing a mower. Leave your lawn care in North Richland Hills to us at Lawn Connections. Our services range from the most basic to making your lawn look like the "yard of the month" all the time.
Whether your lawn is large or small, we have a professional team and affordable services to take care of it. Our lawn care service has a range of options. You may only need basic mowing on a weekly basis, but for more carefully landscaped yards, let us take care of your flowerbeds, control weeds, or fertilize your lawn. If you have pets, we can get rid of their waste from your lawn to keep your yard healthy and safe for you and your children to walk on without getting into a mess.
You do not have to worry about us bringing unknown contractors to your home. Every member of our lawn care crew is fully trained, licensed, and in uniform. We are not only upfront about our crew members but also about our pricing. Our service plans are straightforward and easy to read so you can clearly see how competitive our price structure is compared to other lawn service companies.
If you need North Richland Hills TX lawn service, let us help. At Lawn Connections, we are a weekly lawn service company that has been serving the N. Richland Hills area since 1999. Setting up your service takes only five minutes of your time, and we can be at your home the next day if needed. To sign up for your service or get more information, please call us at Lawn Connections at 817-231-0042.