Lawn Connections Provides Landscape Design for Angel of Hope Memorial Garden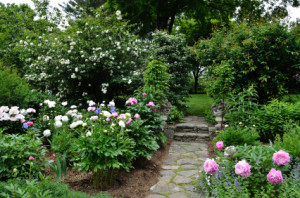 Lawn Connections was proud to provide landscape design services for the Angel of Hope Memorial Garden in Coppell. The garden is a place where children who have passed away are remembered by the people who loved them. We were more than happy to help make this refuge for bereaved parents and family members an even more beautiful place.
A Special Place
The landscape design of the garden features an angel monument that is surrounded by brick-paved walkways. These bricks feature special messages that honor the memory of children who have passed, whatever their age at the time may have been. Each December, candlelight vigils are held where parents come together to remember those they have lost. We are extremely honored to have been chosen to contribute to this great cause and be able to give back to the community.
The first Angel of Hope Memorial Garden was built in Salt Lake City in 1994. Since then, more than 100 other gardens have been dedicated throughout the United States, and more are being built. The garden serves as a quiet place where parents and other loved ones can go to grieve for children who have been lost and to heal.
If you are interested in landscape design or any of the other services we offer at Lawn Connections, please contact us online or give us a call at 817-231-0042. We are dedicated to providing dependable and affordable lawn services for homeowners throughout the area. Whether you need maintenance, weed control, fertilizer treatment, or anything else, our staff of knowledgeable technicians will be ready to help.
Here's a video to give you an idea of how the Angel of Hope Memorial Garden we worked on looks: