Keller TX Weekly Lawn Service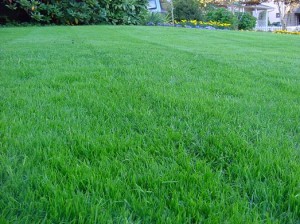 A beautiful lawn is something to be proud of, but it can also be out of reach for many people. Whether you lack the time, the resources, or the energy to take care of your lawn, Lawn Connections is here to help. We go above and beyond our customers' expectations to provide premium lawn care that will set your yard apart from the next. Before you think that lawn service is out of the budget, think again. Our customers are pleasantly surprised to see just how affordable our Keller TX lawn service is when you consider the time and effort saved on their part. In addition to our weekly lawn care services, we also provide landscaping, pet waste removal, and weed control.
Living in the Keller community, nothing says that you care about your home more than a freshly mowed, well-kept lawn. Our lawn mowing service in Keller reflects this attitude, which is why we continue to stock the best equipment to get the job done right without damaging the root system of your lawn. Our weekly lawn service is all-inclusive so that you receive detailed services like trimming and edging. In between our weekly mowing, we can keep your yard looking its best by planting flower beds, weeding plants, and fertilizing the lawn. In fact, our company is so complete; we even go as far as to offer outdoor living amenities like fire pits and patio covers. Our creative niche comes much appreciated by our customers who want to find new ways to use their outdoor space.
Before you drag out that lawnmower for another seasonal mow, consider calling our turf management experts. We love to see the smiles on our customers' faces when we do the leg work for them so that they can come home from work and sit back, relax, and enjoy the beautiful Texas weather. Don't worry about lengthy, long-term contracts that the other guys may have waiting for you. At Lawn Connections, everything is simple and straightforward so you can use our service as needed. Call us today at 817-231-0042 and see how our residential lawn service can give your home a new face-lift.