How the Landscape Design Process Works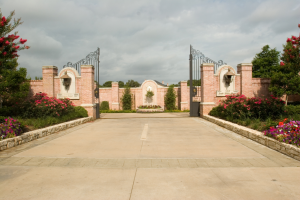 Landscaping is a great way to update your business's exterior. In fact, many of your potential customers and clients form their first impression of your business simply based on appearances. A great first impression is a key to sales, and at Lawn Connections, we know just how to make a great impression even better—our commercial landscape design services! Our process simply can't be beaten and will help transform your outdoor space from blah to brilliant.
Step 1: Planning
During this step, you will meet with one of our landscape designers. They will sit down with you at your business and help you plan out your desired design, taking into account your budget, the size of the space, and the condition of the lawn or garden area. This is the step in which you and the designer will plan such things as which plants should be included in the design as well as if you require any landscape installations in the form of walkways, stonework, or lighting.
Steps 2-3: Design and Presentation
Once the plans have been finalized, our landscape designer will begin designing your space. This includes a detailed drawing, which when finished, will be presented to you. In addition to this drawing plan, you will also receive information on how to care for your designed area. Once you approve the design, we will offer you an estimate.
Step 4: Groundbreaking and Completion
This is the most exciting part of the process, and it is the beginning of your building's new outdoor space. Once the landscaping process is completed, we will personally walk you through your new area, making sure you are completely satisfied with our service.
At Lawn Connections, your building's outdoor space is yours to design. We are here to turn your outdoor dreams into realities by taking into account your vision, wants, and needs. We are a full-service landscaping company in Keller and specialize in design and installation. If your business could use a facelift, call the Lawn Connections design offices today to schedule a consultation: 817-231-0042.