Enjoy Your Summer With Your Pet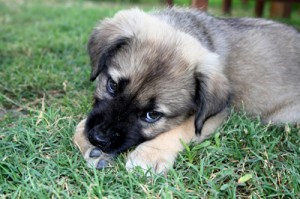 We offer a wide variety of services here at Lawn Connections, from landscape design and installation to regular lawn care and maintenance. One aspect of these services that we don't talk about a lot (but that many lawn care services may not include) is pet waste removal. We can come into your yard and clean out all of the waste left behind by your dog to help keep your lawn in tip-top shape at all times.
We love pets too
You love your animal, and we're big pet fans too. We offer this service to pet owners because we know how cleaning up after them can eat into your free time…time that you could spend walking or play with your pet pal! Not to mention the fact that cleaning out old waste can help keep your pet healthy and happy for life.
In addition to helping you and your pet have a good time, cleaning out this area will keep your plants happier as well! Fertilization is good, but pet waste is not the right material for it, and because the waste tends to accumulate in the same general area, it can do serious damage to your lawn and plants.
If you're interested in adding pet waste removal to your regular lawn care maintenance, call Lawn Connections at (817)231-0042 or contact us here!