Enhance Your Home With Backyard Stonework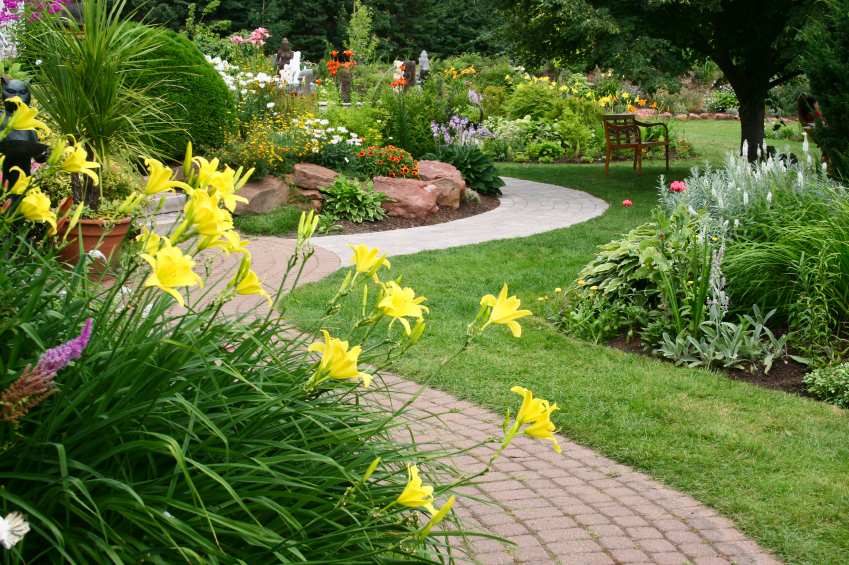 Incorporating stonework into the design of a backyard can add elegance to a home and increase property value. The stonework experts at Lawn Connections can help design and install the perfect backyard. Here are some popular types of backyard stonework projects:
Patios, Walkways and Steps
A patio can set the tone for a backyard. Walkways and steps can increase functionality and also accentuate other landscaping. Incorporating stonework into a backyard can help conserve water. It can be used to replace grass and other plants. Xeriscaping is a type of landscaping that reduces the need for water and can complement backyard stonework.
Swimming Pools and Hot Tubs
Swimming pools and hot tubs are other nice features to incorporate into a backyard. They can be great for entertaining. Some popular types of stone for swimming pools and hot tubs are flagstone, quartz, and pavers. Our Southlake landscaping service can help you select the perfect type of stone for your project.
Outdoor Fireplaces and Fire Pits
Outdoor fireplaces and fire pits are great for summer entertaining and can be equally fun and practical when the weather is cold. It can be very cozy to sit by a fire pit and roast marshmallows on a fall evening. The masons at our landscaping service are very experienced at building outdoor fireplaces and fire pits.
There are several ways to incorporate backyard stonework into outdoor living space. Lawn Connections has many satisfied customers and specializes in creating dream backyards. Contact us at 817-231-0042 to get your project started.