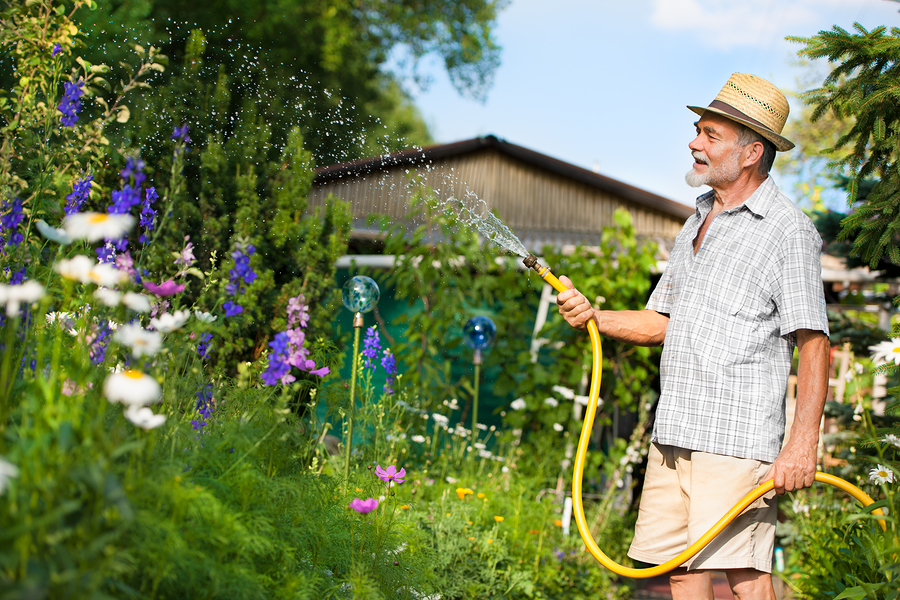 Affordable Residential Flower Bed Maintenance in DFW
When you look around your backyard or garden, what draws your eye? Chances are it is your flowerbed. Flowers add pops of color to an otherwise green landscape and can make you feel happy and calm when you admire them. Just like the rest of your yard, they need regular maintenance to make sure they stay healthy, strong, and vibrant. Sometimes this can be the most fragile piece of your landscape, and you should trust only an expert with caring for your flowerbed.
Keep Your Flowers Beautiful
Lawn Connections has many employees who are trained to handle even the toughest of tasks when it comes to landscaping and lawn maintenance. Our flowerbed experts are trained in just what to do and when to do it, so you don't have to worry about the early wilting of your beautiful flowers. All you have to do is enjoy them. We can talk with you about our flowerbeds maintenance plans and find out what is right for you and your plants.
How We Groom Your Flower Garden
There are many things that go into caring for your flowerbed. Our lawn care technicians use the latest tools and techniques on your flowers, and we only do what is necessary for the health of your flowerbed. It is a step-by-step process that may need to be done as little as twice a year or up to once a week, depending on the flowers you have chosen for your landscape and how large your flowerbed is. We offer the following services to ensure that you and your guests are looking at a relaxing landscape of lovely colors throughout the year:
Deadheading – The removal of dead and wilting flowers for the health of the flowerbed
Disbudding – Creates larger flowers
Sheering and Cutting – Creates a more consistent look that you want for your garden
Mulching – Protects plants in winter and summer
If you would like to talk with us about flowerbed maintenance for your home, contact us today at 972-418-LAWN.
Other Lawn Maintenance Services