Beautify and Maintain Your Landscape With Retaining Wall Construction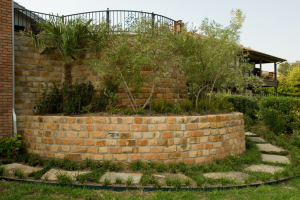 Do you need a new design for your landscape? At Lawn Connections, we are here to design a beautiful yard just for you. One great accent we offer is retaining wall construction. A retaining wall can help support soil and is visually pleasing for your home. It is a great way to hide unattractive dirt hills and will provide your plants with the support they need to grow.
Make Outdoor Living Spaces Useful
No matter the season, it is always a good idea to use outdoor spaces for living. With a few enhancements from a professional company, you can create a place to gather with friends and family. Recently, the Seaside Courier put together a list of ways to create a fun outdoor living space:
Add a fire pit or outdoor fireplace to stay warm on chilly nights.
Create a cooking space for barbecues in any season.
Have retaining wall construction done, or add seat walls to create a nice look.
Add some lighting to add to the aesthetics and give your evenings a warm ambience.
Install a stone patio to add a contemporary style to your landscape.
Get outdoor furniture that can be kept outside all year long.
Add a covering to the patio or deck for shade and protection from the weather.
Exceptional Landscape Design
Here at Lawn Connections, we want our Southlake landscaping company to help you beautify your home. To receive our outstanding services and begin your retaining wall construction, please contact us today at (817) 769-8441.
Source: Seaside Courier (Seasidecourier.com), "Ways to make your outdoor living spaces more useful all year," Brandpoint, February 4, 2014