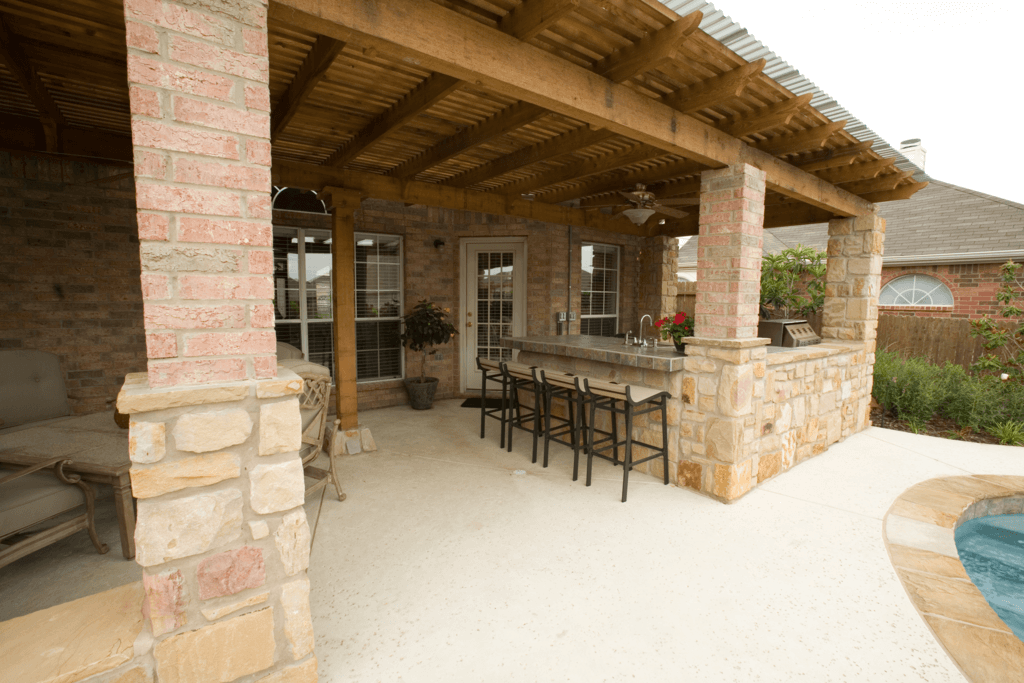 5 Mistakes to Avoid With Your Lawn Decor
If you're looking to finish up some lawn decor in your North Texas lawn, Lawn Connections put together a list of the top five mistakes to avoid with your lawn decor.
Skipping the Outdoor Rug
A rug brings the indoors out and is an essential part of tying a space together. Most outdoor rugs are made out of durable, fade-resistant material that's easily cleaned with a hose. A lot of today's outdoor rugs are of such high quality that they can seamlessly transition into your indoor space come fall.
Not Utilizing Storage Options
Don't have space for a shed? Try multi-use furniture like coffee tables that open, storage that doubles as a bench or crates for toys and gardening tools. This integrated storage will leave your garden clutter-free.
Leaving Your Walls/Fences Untouched
This area is prime real estate for some great outdoor decorating. You can plant climbing vines, use a trellis to hang potted plants, or string up some fairy lights. We also love the idea of using mirrors and old plates as fence art.
Improper Lighting
Just like indoors, lighting is crucial and can make or break your backyard oasis. To create a warm glow when the sun goes down, fill your garden and patio space with votives, hang lanterns, and fairy lights across your dining area. Tip: Try using solar lights — they automatically give off a warm glow once the sunsets.
Improper Furniture
Avoid furniture that looks great but feels uncomfortable and instead look for furniture that you would use indoors too — you want to relax in your outdoor space. For an extra level of comfort, add some great outdoor cushions (see tip 8) to wicker and Adirondack chairs.
Call Lawn Connections To Learn More
Give Lawn Connections a call to learn more about outdoor lawn decor for your North Texas home You can reach us at (817) 769-6950.