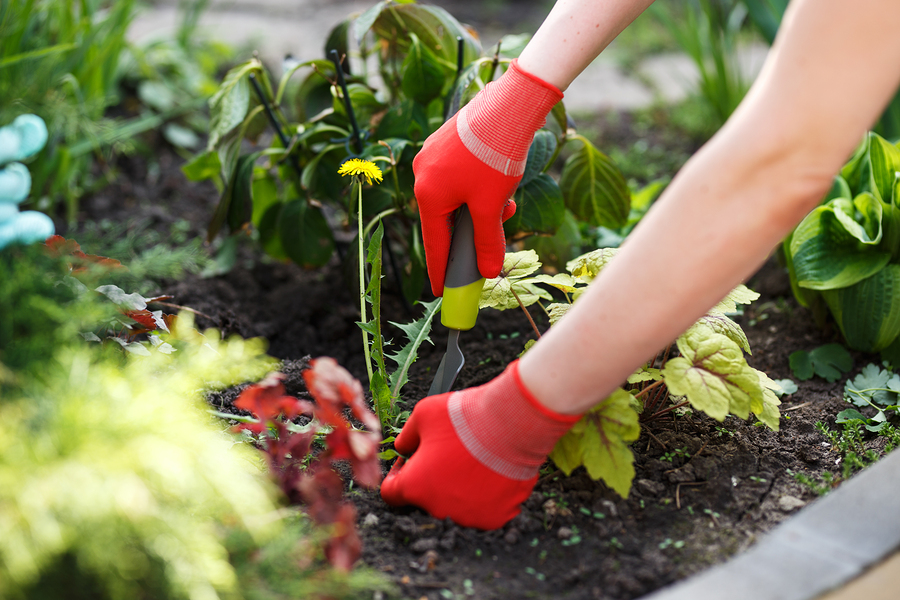 Best Weed Control & Prevention Services in DFW
Weeds are something that most homeowners dread, especially when they paid top-dollar to have a beautifully landscaped lawn. That one little weed, twisting its way up towards the sun can be enough to send your heart racing, and not in a good way. This is because you often know they never come alone. More are sure to follow if nothing is done, and for most homeowners this means getting on their hands and knees and yanking weeds out of the soil. A little elbow grease is a great way to get rid of these pesky and invasive plants, but when it comes to the care of your yard and plants, wouldn't it help to have a team of landscapers who know how to handle even the toughest of weeds by your side?
Lawn Connections knows how distressing weeds can be, and that's why we have developed many ways to get rid of—and even prevent—the most common and troublesome weed species in North Texas.
Dallas-Fort Worth Weed Prevention
Weed control begins before you ever see the weed pop out of the ground. There are so many techniques that can be used for pre-emergent weed control, which means stopping weeds even before they occur to prevent them from becoming an issue for you. The number one rule is lawn maintenance to ensure a dense and green lawn that will prevent weeds from being able to grow and survive in the first place. We are constantly researching the latest technology and products and testing them to make sure we find the most efficient way to keep your lawn weed free from the start. You can trust the experts at Lawn Connections with caring for your yard.
About Weed Killer
Of course, we know that you have concerns about the use of weed killers, but sometimes there is no way around this option. When weeds do start to overrun your beautiful yard, you can count on us to get rid of them so you can have a healthy garden again. Our weed control services keep you in mind. We use the safest products possible for your family, and we customize the treatment to the weeds that are growing in your garden. There are many different species and each one needs a unique approach.
A Beautiful Lawn from Lawn Connections
Weeds do not make for a beautiful lawn. That is why it is important to seek advice and assistance from a professional weed control company. Contact Lawn Connections today for help at 972-418-LAWN.