Affordable Stonework and Hardscapes Services in DFW
Stonework can be a beautiful way to pull together the finished product of your landscape and garden. Hardscaping can serve many purposes in your garden, on your patio, or your lawn. Fire pits and garden walls are two prime examples, but there is a plethora of options we can discuss with you at Lawn Connections. Stonework can make your backyard unique to you.
Our landscapers are the best in the Dallas-Fort Worth area when it comes to creating and installing hardscapes They work with you to create a great design, sticking to your vision completely when doing the installation. Then, they use this information to enhance the features of your garden for the best outcome, making sure they install each piece with precision.
Make Your Outdoor Space Beautiful
There are so many things you can do with stone, you may not believe all the choices! Lawn Connections has installed hardscapes and stonework for many projects before such as:
We can also help you decide what kind of stone will go best with the overall design, offering options including natural stone w in many shapes and colors.
Natural Stone Installation
Installing natural stone can be a delicate process. Stone is much more fragile than you might think. Luckily, our Dallas-Fort Worth landscaping company has performed this task many times and knows exactly how to deploy teamwork, experience, and technology to ensure that your walkway, patio pavers, or fire pits are created without a single chip, crack, or any mistake. We know how precious the look of your new landscape is, and we want you to be satisfied with the job we do. That is why we only choose experienced and courteous contractors to install natural stone for your yard or lawn.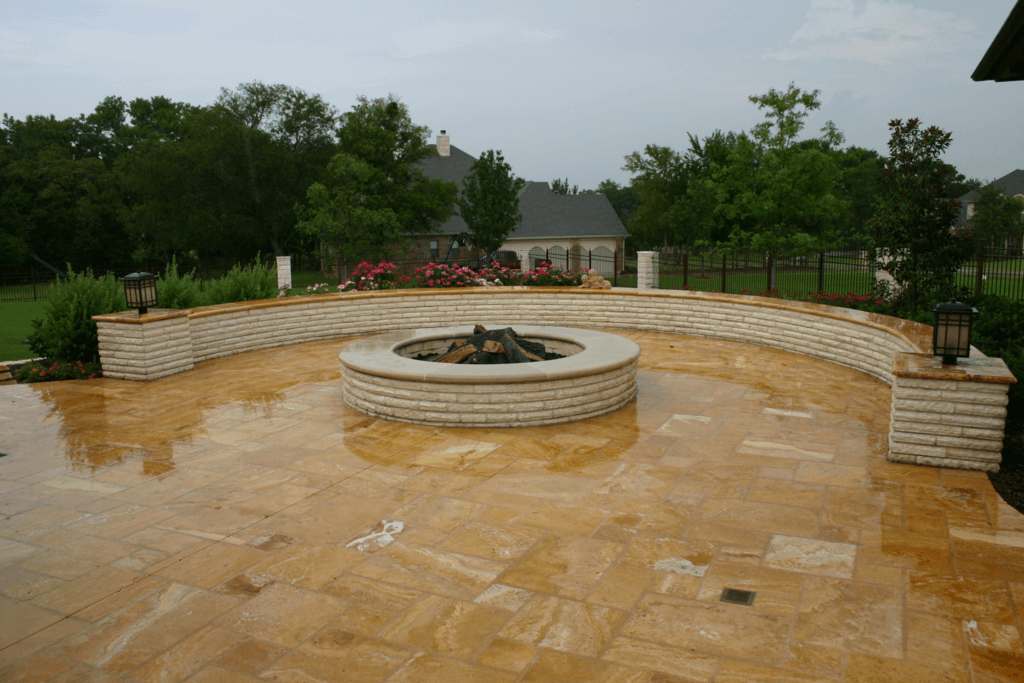 Custom Stonework
Do you have a special idea in mind you want to try in your backyard? Our landscapers are happy to work with you to sketch out and provide a quote for your dream landscape. Custom stonework designs are amazing additions to your landscape, and we pride ourselves on accommodating what you want. High-quality craftsmanship is what you can expect from Lawn Connections.
To discuss your stonework project, contact us today at 972-418-LAWN.
Other Outdoor Living Services at Lawn Connections