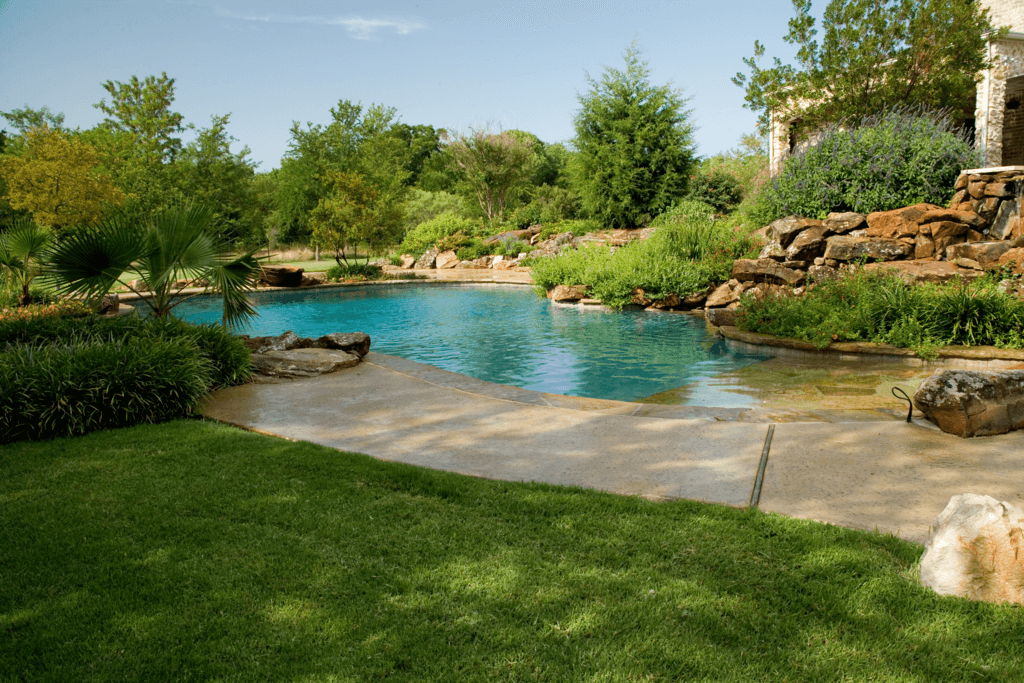 Pool Landscaping in DFW
There are several reasons you may want landscaping around your pool. Pool landscapes can provide both privacy and protection from debris while being low maintenance at the same time. It can also be a great way to bring your personality into your backyard, creating an entire theme and landscape that goes around the pool.
Theme Landscapes
Have you thought about what you want your yard to look like? Many of the homeowners we speak with already have a vision in mind. They have this extreme dream that they hope we can fulfill, and we are happy that we can provide that to our customers. Pool landscapes are a unique way to express yourself and wow the people you entertain every day. We will sit down with you and create a design that you love and that is within your budget. Leave the hard work to our expert landscapers. Some of the best pool landscaping ideas are:
Modern
Tropical
Desert
Waterfalls
Natural Pool
Best Plant Types for Poolscapes
If you want plants around the pool, you will need to choose carefully. Not only will you have to worry about what grows well in the Texas weather, but you also have to think about potential issues with certain plants. If plants grow too tall they may drop leaves and other debris into the pool, which means more maintenance. You also should consider what will thrive by a pool where plants might get splashed with large amounts of chlorinated water. Luckily, Lawn Connections has many trained and experienced landscapers who are experts at helping you choose what plants you can use by your pool. You might be surprised how many choices you have once you talk with us.
Other Outdoor Living Services at Lawn Connections
Pool Landscape Design Experts
You can only trust the most experienced and knowledgeable landscapers with your lawn or yard, and we know that. We pride ourselves on how we handle customer service as well as our amazing finished products. Working with us means that you will get a landscape you love. Contact us by calling 972-418-LAWN.