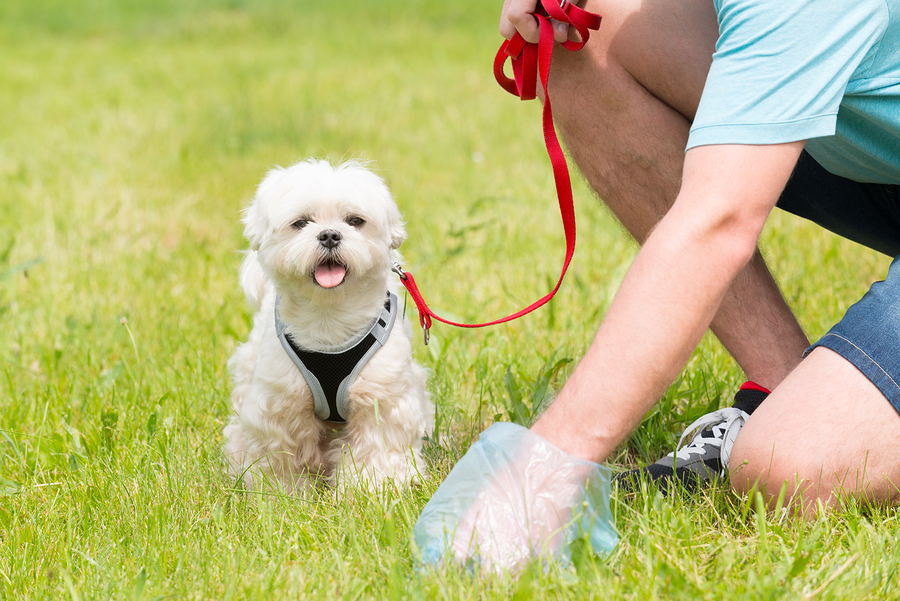 DFW Pet Waste Removal & Pooper Scooper Service
Lawn Connections offers many services in order to keep your outdoor spaces happy and healthy. Whether you are a business or a homeowner, part of that means handling clean-up after pets. It may be one of your least favorite tasks, but putting it off can be unsightly to say the least. Lawn Connections considers this a part of lawn maintenance, and we can take care of this unpleasant job so you don't have to stress over it.
Why Hire a Pet Waste Remover?
It may just seem like a natural thing for your dog or another's pet to go to the bathroom on the lawn. That is typically their territory around the house, but think about how the lawn looks to visitors or customers. It leaves an impression that they will not easily forget. Plus, how can you enjoy your outdoor space if you're constantly watching where you step? Pet waste removal can be the solution you have been looking for.
Did you know that pet waste is not healthy for grass and plants? It may seem like it can be a natural fertilizer, but it isn't that simple. Animal waste can be harmful to your lawn because it contains many bacteria and toxic chemicals that may lead to discolored patches in your yard or even an ill family member. Pet feces often carries:
Parvo
Giardiasis
Salmonellosis
Whipworms
Hookworms
Roundworms
Tapeworms
These are not good for your family's health or the health of the plants and grasses in your garden. Cleaning the waste up promptly means fewer potential issues.
Other Lawn Maintenance Services
No Hassle Clean Ups
We know that you don't want to spend all day scooping up doggy doo from your yard. It is a messy hassle that can better be left to a team that can get the job done efficiently and quickly, leaving your lawn green and clean. You don't have to lift a finger.
Make a Plan Today
Are you ready to let us do the dirty work when it comes to pet waste removal? Contact us today at 972-418-LAWN.