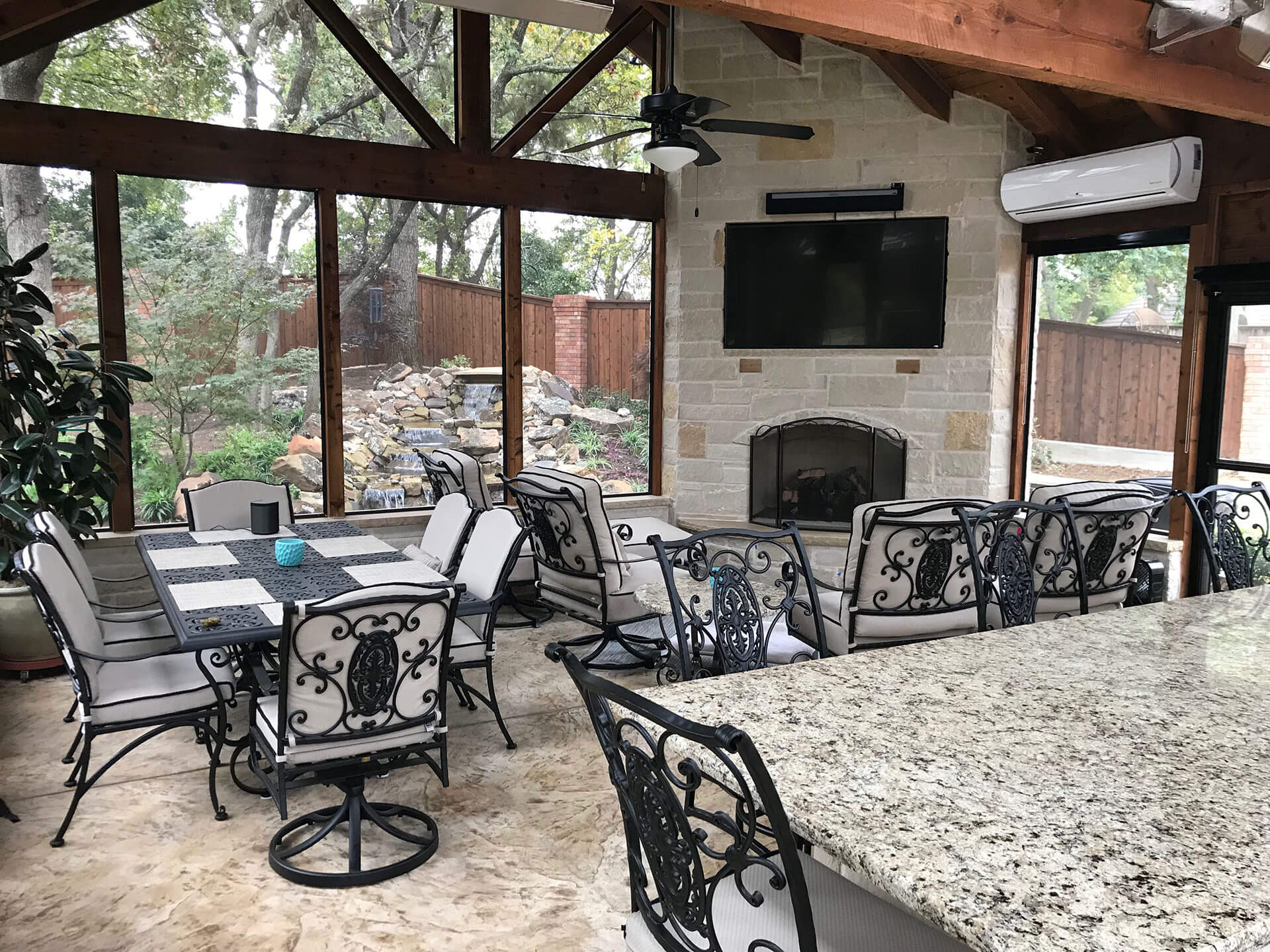 Best Outdoor Living Design in DFW
Entertaining outdoors is something of a staple in North Texas, especially when the weather gets hot. Close your eyes for a moment and imagine the ideal outdoor setting. Do you see a complete outdoor kitchen and family surrounding you for the big game? Do you see a sparkling pool and Zen garden with a little corner where you can grill a meal and relax on a garden swing? Whatever your vision is, we would love to help you make it a reality. The best part of our job is helping your dreams come true, and building that home environment you have always wanted. In Texas, a big part of that home is what is on the outside. If you're going to spend a fair amount of time in your backyard, then it should fit your needs and style. Lawn Connections has the options and experience needed to make it happen.
Other Outdoor Living Services at Lawn Connections
Outdoor Living Options in Dallas-Fort Worth
If you can dream it up, we can probably do it here at Lawn Connections. Dallas residents have amazing imaginations and visions when it comes to their patios, yards, and lawns. No two jobs we do are ever the same, and that is because there are so many choices you can pick from. From pavers and landscape lighting to outdoor kitchens and water features, we can turn your yard or lawn into almost anything you wish. Our professionals will sit down with you at the beginning of your project and go over what you are wanting your landscape to look like and suggest the very best products to you for your wishes and budget. Then, we can finalize a plan together that works for you. When your ideas are combined with our expertise, you will be pleasantly surprised at the outcome.
Call the Expert Landscapers at Lawn Connections
Are you ready to start designing that outdoor living space you have always wanted? Call us today to talk about our many services and our affordable prices. Our friendly customer service agents are waiting to talk to Dallas and Fort Worth residents and schedule a time convenient to you to come to your home and begin this amazing project for you. You can contact us at 972-418-LAWN.