Top Rated Lawn Care and Landscaping Services in North Richland Hills, TX
As the best professional landscaper in North Richland Hills, Lawn Connections Services is dedicated to helping you through the process of designing and creating a beautiful lawn. From outdoor kitchens to pergolas, landscaping professionals in North Richland Hills will work with you throughout the entire process of creating your outdoor retreat.
For professional landscaping, turn to Lawn Connections Services. We help you plan, design, and implement the lawn you've always wanted. Our professionals work with you every step of the way to ensure that your landscape plan fits your personal tastes and budget.
We have experience designing all types of lawns, from suburban homes to country cottages. No matter the location, we help our clients create relaxing retreats in their own backyards. We also enable our clients to include their own personal touches. For example, a landscape designer can help you design an outdoor kitchen, where you and your family unwind at the end of a long workday, and our designers can help you choose the stonework that fits your personality. You may also want to consider incorporating a fire pit or even a pool into your landscape design.
Landscaping Services in North Richland Hills, TX
Lawn Connections is a one-stop shop for all of your yard and lawn needs. This means offering lawn maintenance, landscaping services, and outdoor living products. Below is a list of some of what we offer.
Expert Lawn Care Services
Lawn Mowing. Our reliable mowing crew arrives on schedule, so you always know when they will arrive. Choose either a weekly or bi-weekly lawn service package.
Fertilizer Treatment. Fertilizer is an important part of your lawn's preventative care. Our lawn care specialists know which type of fertilizer is best for your grass and plants.
Weed Control. Without weed control, your beautiful lawn will quickly deteriorate. That's why Lawn Connections provides customers with lawn treatment plans to help them combat invasive weeds and unwanted plant growth.
Flowerbed Maintenance. Lawn Connections offers lawn care packages that include flowerbed maintenance.
Shrub Maintenance. Because most Texas homeowners have shrubs in their lawns in addition to grass, shrub maintenance is also important. Consider choosing a lawn services plan that includes shrub and plant maintenance.
Pet Waste Removal. Although pets can be important members of the family, pet waste can ruin an otherwise beautiful lawn and promote the spread of diseases. Fortunately, the lawn care specialists at Lawn Connections also keep your landscape free of harmful pet waste. Most important, our pet waste removal service is affordable and saves you time.
Commercial Lawn Care. Turn to our outstanding lawn mowing business for your commercial lawn care needs, too. Our professionalism is unparalleled.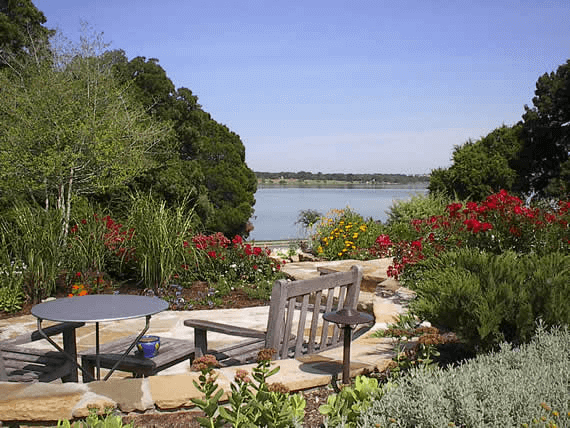 Contact the Lawn Experts at Lawn Connections
With our full-service plans, you can transform your lawn into a beautiful retreat that your family will enjoy for generations to come. The sooner you get started, the sooner you can enjoy your beautiful lawn. For questions, or to schedule lawn and landscape services, contact us today at 972-418-LAWN.