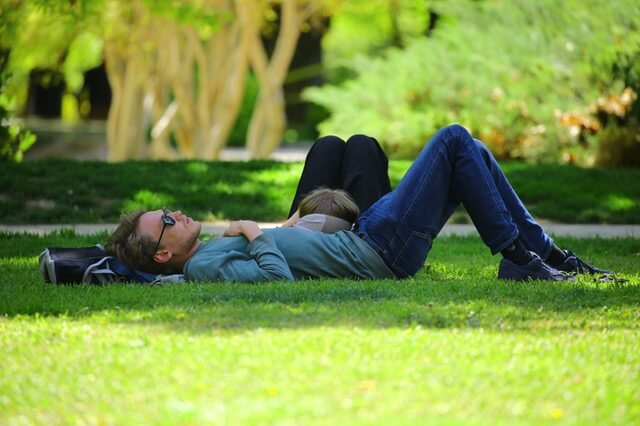 Lawn Mowing Services in DFW
Caring for your beautiful landscape is just part of being a homeowner. Once you have our professional team of landscape installers design and implement your lawn design, you want to keep it looking just a beautiful as the first day of installation. Some of this is as simple as installing an irrigation system or other water care, but other tasks can turn into back-breaking chores that steal your time and hurt your joints, depending on your age and health. You have to worry about keeping a well-mowed lawn and a pristine backyard. You have to worry about clean up after a storm and plenty of other things when it comes to caring for your backyard or front lawn.
That is why many homeowners choose to look for professional lawn care services from companies such as Lawn Connections. We have the experienced and skilled staff needed to take care of the outdoor spaces of your home. All you have to worry about is making that first call.
Why Choose Professional Lawn Care?
There are many benefits to choosing a lawn mowing company over doing all the care for your yard yourself. Texas heat can make some people sick, and if you are not a professional lawn care technician, then you could end up being out there in the heat for hours at a time just trying to keep your outdoor spaces looking beautiful. Your time could be spent doing better things, like enjoying your new landscape installation with your family and friends. A lawn mowing service can care for your lawn quickly and efficiently with little hassle. You can sit back and let us do all the work.
Affordable Lawn Services from Lawn Connections
Have a budget? That is not a problem at Lawn Connections. Our lawn mowing service offers many different packages to meet your needs, whether it's a one-time job or a reoccurring weekly appointment. Our services can be catered directly to your needs as well as the needs of your landscape. On top of our lawn mowing services, we also offer plenty of lawn maintenance services to make sure that your landscape installation stays just as beautiful as the first day we installed it. Ask us about the following:
Artificial Grass

Hardscapes

Erosion Control

Mulch

Irrigation Systems

Landscape Design

Retaining Walls

Tree Service

Shrubs

Clean Up
No Hassle Lawn Mowing
Lawn Connections employs lawn mowers that know exactly how to make your lawn look well-cut, green, and cared for. They have been doing this for years and know just how to handle each job in a professional manner. If you are looking for lawn care services and lawn mowing, we offer great prices and services that do not take up too much of your time. Each time our lawn mowing contractors come to mow a lawn, they are ready to work. All the equipment they need travels with them so they can be in and out of your home in no time. Plus, we offer convenient services that save you time and headaches throughout the year such as:
Weekly and Monthly Plans

No Price Haggling

Guaranteed Service

No Obligation Quotes

Licensed and Insured Contractors

Well-Trained, Friendly Staff
Dallas Fort Worth Lawn Mowing Contractors
If you are looking for a lawn mowing service in the Dallas Fort Worth area, look no further than the experience and excellence of Lawn Connections. To talk with us about our lawn mowing or landscape installation service, contact us today by filling out our convenient online form or call us at 972-418-LAWN.