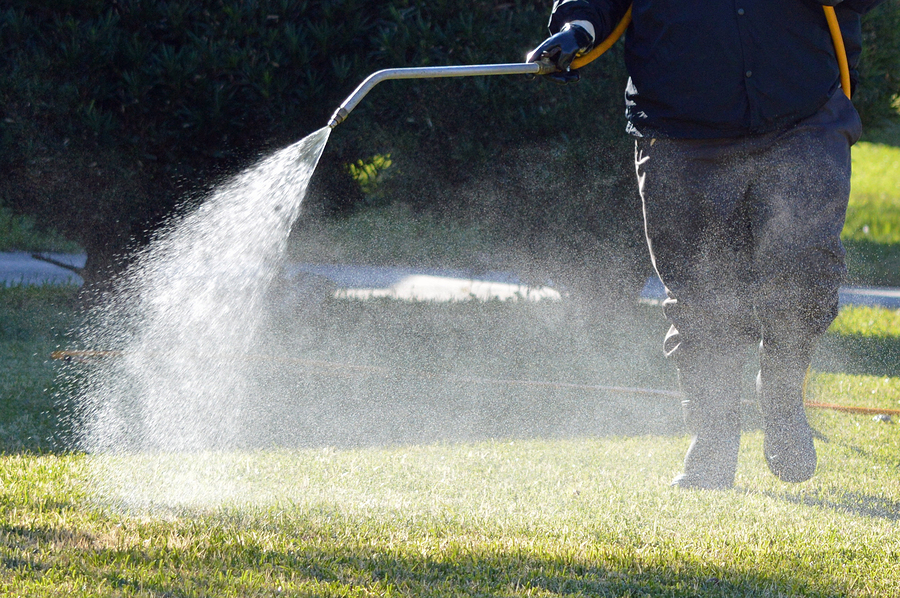 #1 Lawn Fertilization Services in DFW
Lawn Connections knows that you want to grow a strong, healthy, and beautiful yard for yourself and your loved ones to enjoy. Your lawn reflects directly on you and your home, especially when it comes to value. The greener and thicker your lawn, the better off you will be. 
Fertilizer treatments
 are essential to ensuring it stays that way for years to come. It is a part of caring for your lawn that cannot be skipped. Plant food and fertilizer is something you need, but there are so many types of fertilizer out there. Trying to find out on your own what the best product for your landscape health is can be overwhelming and complicated. Many businesses and homeowners just do not have the time or experience for that. This is why Lawn Connections offers 
professional fertilizer service
 to all Dallas-Fort Worth residents. Let us handle the hard work.
Have a Green Lawn All Summer with Fertilizer Service
Lawn Connections's expert lawn care specialists know just how to help you pick the right fertilizer for your plants and needs. We can also talk with you about the varying levels of safety and explain how long pets and children will have to stay off the lawn. We know that your family is your priority, and we want to fit that in with the services that we offer. In fact, fertilizer can have positive impacts in your loved ones that you didn't even know. Fertilizer keeps lawn and yards green, and green lawns means:
Absorbing harmful carbon dioxide and ozone chemicals
Releasing more oxygen for your family to breathe
Added property value of 5-20%
Dense growth that chokes out weeds naturally
Weed Control
Lawn Mowing
Shrub Maintenance
Flowerbed Maintenance
Pet Waste Removal
Commercial Lawncare
---
Call the Grass Fertilizer Experts
If you are ready to get some help with keeping your lawn green and healthy, 
contact Lawn Connections today
 at 972-680-8878. We would love to answer any questions you have and work towards a lawn maintenance agreement. We are here to help you maintain a beautiful home.
---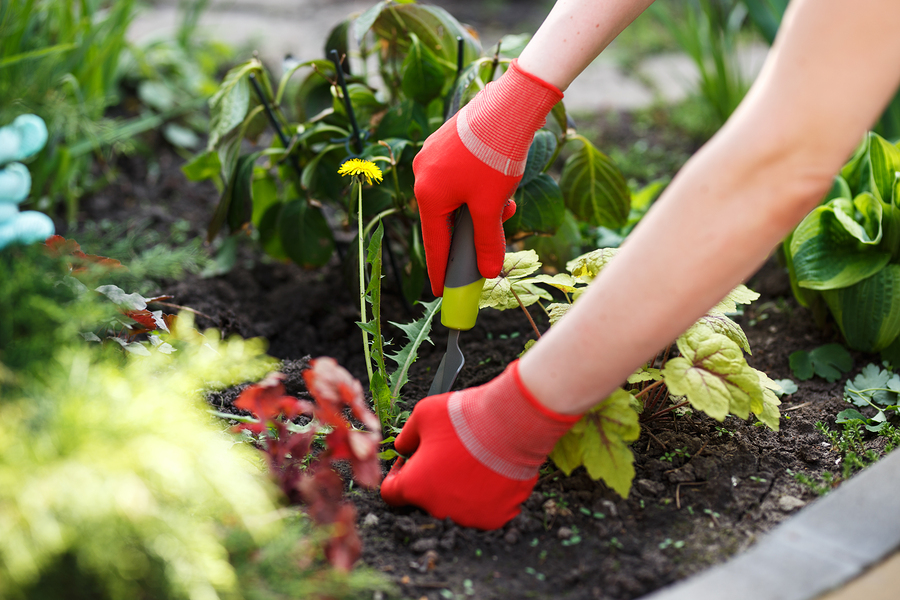 Best Weed Control & Prevention Services in DFW
Weeds are something that most homeowners dread, especially when they paid top-dollar to have a beautifully landscaped lawn. That one little weed, twisting its way up towards the sun can be enough to send your heart racing, and not in a good way. This is because you often know they never come alone. More are sure to follow if nothing is done, and for most homeowners this means getting on their hands and knees and yanking weeds out of the soil. A little elbow grease is a great way to get rid of these pesky and invasive plants, but when it comes to the care of your yard and plants, wouldn't it help to have a team of landscapers who know how to handle even the toughest of weeds by your side?
Lawn Connections knows how distressing weeds can be, and that's why we have developed many ways to get rid of—and even prevent—the most common and troublesome weed species in North Texas.
Dallas-Fort Worth Weed Prevention
Weed control begins before you ever see the weed pop out of the ground. There are so many techniques that can be used for pre-emergent 
weed control
, which means stopping weeds even before they occur to prevent them from becoming an issue for you. The number one rule is lawn maintenance to ensure a dense and green lawn that will prevent weeds from being able to grow and survive in the first place. We are constantly researching the latest technology and products and testing them to make sure we find the most efficient way to keep your lawn weed free from the start. You can trust the experts at Lawn Connections with caring for your yard.
Of course, we know that you have concerns about the use of weed killers, but sometimes there is no way around this option. When weeds do start to overrun your beautiful yard, you can count on us to get rid of them so you can have a 
healthy garden
again. Our weed control services keep you in mind. We use the safest products possible for your family, and we customize the treatment to the weeds that are growing in your garden. There are many different species and each one needs a unique approach.
Weed Control
Lawn Mowing
Shrub Maintenance
Flowerbed Maintenance
Pet Waste Removal
Commercial Lawncare
---
A Beautiful Lawn from Lawn Connections
Weeds do not make for a beautiful lawn. That is why it is important to seek advice and assistance from a professional weed control company. 
Contact Lawn Connections
 today for help at 972-680-8878.
---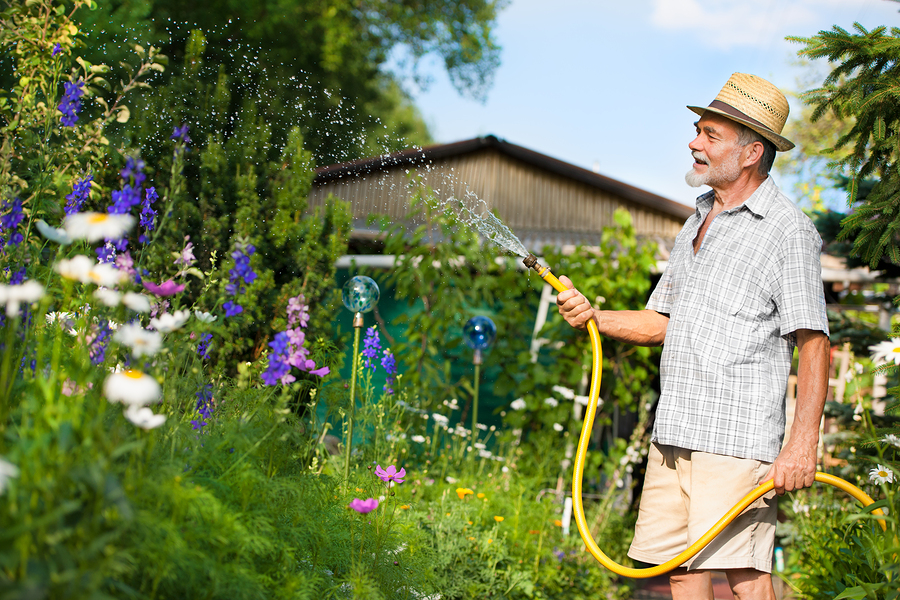 Affordable Residential Flower Bed Maintenance in DFW
When you look around your backyard or garden, what draws your eye? Chances are it is your flowerbed. Flowers add pops of color to an otherwise green landscape and can make you feel happy and calm when you admire them. Just like the rest of your yard, they need regular maintenance to make sure they stay healthy, strong, and vibrant. Sometimes this can be the most fragile piece of your landscape, and you should trust only an expert with caring for your flowerbed.
Keep Your Flowers Beautiful
Lawn Connections has many employees who are trained to handle even the toughest of tasks when it comes to landscaping and lawn maintenance. Our flowerbed experts are trained in just what to do and when to do it, so you don't have to worry about the early wilting of your beautiful flowers. All you have to do is enjoy them. We can talk with you about our 
flowerbeds maintenance
 plans and find out what is right for you and your plants.
How We Groom Your Flower Garden
There are many things that go into caring for your flowerbed. Our lawn care technicians use the latest tools and techniques on your flowers, and we only do what is necessary for the health of your flowerbed. It is a step-by-step process that may need to be done as little as twice a year or up to once a week, depending on the flowers you have chosen for your landscape and how large your flowerbed is. We offer the following services to ensure that you and your guests are looking at a relaxing landscape of lovely colors throughout the year:
Deadheading – The removal of dead and wilting flowers for the health of the flowerbed
Disbudding – Creates larger flowers
Sheering and Cutting – Creates a more consistent look that you want for your garden
Mulching – Protects plants in winter and summer
If you would like to talk with us about flowerbed maintenance for your home, contact us today at 972-680-8878.
Other Lawn Maintenance Services
Lawn Maintenance
Lawn Mowing Service
Shrub Maintenance
Pet Waste Removal
Commercial Lawn Maintenance
---
There are few things in life better than looking out over a lush, green lawn. Once you become a homeowner, your landscape becomes a point of pride. Everyone passing by can see it from the road and neighbors tend to compete over the best-looking lawn on the block. The key to a lush garden is a functioning irrigation system. At Lawn Connections, we offer customized irrigation services for homeowners. We design systems based on your needs and the unique appearance of your landscape. The system is your own!
How Irrigation Systems Work
The entire purpose of a residential irrigation system is to provide a sustainable watering source for lawns and gardens. By lowering the amount of water runoff while providing excellent drainage and water retention, an irrigation system has more benefits than most consider.
Our irrigation solutions are practical, top-of-the-line, and eco-friendly. We can provide you with a customized irrigation plan designed to adhere to the changing Texas weather and water restrictions.
Benefits of an Irrigation System
Investing in your property is part of being a homeowner. If you love your lawn, then consider an irrigation system for its benefits:
Efficiency and Savings – Applying an irrigation system where it is most needed helps eliminate runoff and prevent further evaporation from the soil and leaves. You'll achieve maximum water conservation and save money on your monthly bills.
Professional Installation – Having Lawn Connections professionally install your irrigation system ensures quick service and constant efficiency. You'll even enjoy an extended lifespan.
Versatile – Today's innovative irrigation systems are more versatile and flexible than ever before. Irrigation can be used for both new and existing landscapes and is easily adapted to unique designs such as slopes, rugged terrain, and windy areas on your property.
Schedule irrigation services in Dallas (972-680-8878) or Fort Worth (817) 231-0042 today. Lawn Connections is your trusted source for landscape and irrigation design, implementation, and repair!  LI17845
---
Top Lawn Maintenance in DFW
You're a homeowner now. That means a lot of responsibility and hard-work around the house and lawn. Don't you deserve the very best lawn maintenance and landscape service for your money? At Lawn Connections, we believe you honestly do. Our dedicated team truly cares about your home. We provide high-quality lawn maintenance services designed to bring you value and peace of mind. When you need lawn maintenance in DFW, trust in Lawn Connections!
Benefits of Professional Lawn Maintenance
Your lawn requires ongoing attention to remain healthy and vibrant. By ignoring the grass, you ensure dead patches and an unsightly landscape. We know that is not your goal, but sometimes life gets in the way.
Our lawn maintenance solutions will meet your needs. We combine professional mowing and water techniques to maximize the potential of your lawn. Regular maintenance will ensure a vibrant, healthy lawn filled with green grass, lush bushes, and properly-trimmed trees overlooking the entire expanse. It truly is a sight to behold!
Your Local Lawn Maintenance Experts
Many homeowners choose to mow their own lawn, and that's perfectly fine. However, if you want to maximize the benefits and overall appearance of your yard, then you need the pre-planned approach of professional lawn maintenance services. When you choose Lawn Connections, we will customize your lawn maintenance to best suit the conditions of your home. Everything action we take is for the betterment of your lawn. In fact, we take into consideration the climate and current growing conditions before we get to work.
Other Lawn Maintenance Services
Lawn Mowing Service
Shrub Maintenance
Flower Bed Maintenance
Pet Waste Removal
Commercial Lawn Maintenance
By working with your local lawn maintenance experts, you will achieve a greener, healthier lawn that you'll be proud to look out over each morning.
To schedule local lawn maintenance in DFW, 
contact
 Lawn Connections by calling (972) 680-8878 (Dallas) or (817) 231-0042 (Fort Worth). With our experts by your side, there is nothing we cannot accomplish!
---
Expert Tree & Shrub Maintenance in DFW
Lawn Connections doesn't just handle flowers and grass—we can also help with shrubs and small trees. Shrub care is important to the health of your lawn, just like any other kind of maintenance. Our professionals are trained in just the right way to trim and care for shrubs in the Dallas area, and you can trust them to make 
your yard look beautiful
 each time. Plus, they always clean up after a project. Our contractors are courteous and experienced.
There can be a lot that goes into caring for shrubs and small trees, and sometimes this begins with the selection and placement of the plant. Luckily for you, no matter where you start with us in the process—whether it's an initial concept or lawncare issue that needs professional help— Lawn Connections is here to serve you. Some of the issues we deal with and prevent are:
Planting and site selection
Removal of undesirable plants
Raised beds
Mulching
Pest control and prevention
Seasonal adjustments and care
Soil testing
Trust the Professionals at Lawn Connections
Our experience and training means that we have just what you need to help with ongoing shrub maintenance. To learn about our plans and pricing, 
contact us today
 at 972-680-8878.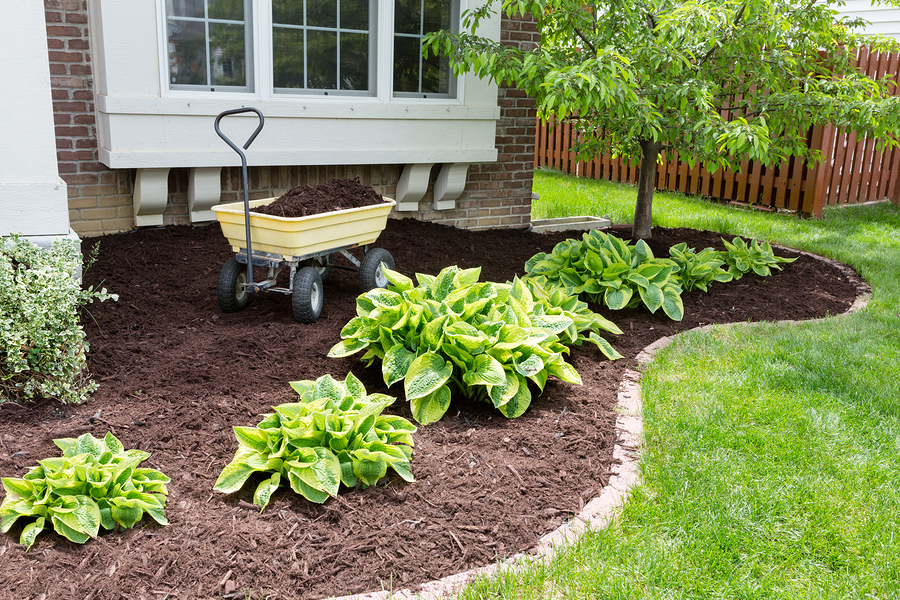 Shrub pruning is done by a certified team. Each plant has specific physiological needs that only a seasoned professional will be able to determine. Lawn Connections uses a special process to ensure 
shrub pruning
 is more than just visual guesswork. Each time we perform shrub maintenance, we consider what is going on all around and inside the plant, preventing a short life span due to pest infestation, disease, and weaknesses. Natural shrub pruning should promote continued healthy growth of the plant, and that is our ultimate goal.
Other Lawn Maintenance Services
Lawn Maintenance
Lawn Mowing Service
Flower Bed Maintenance
Pet Waste Removal
Commercial Lawn Maintenance