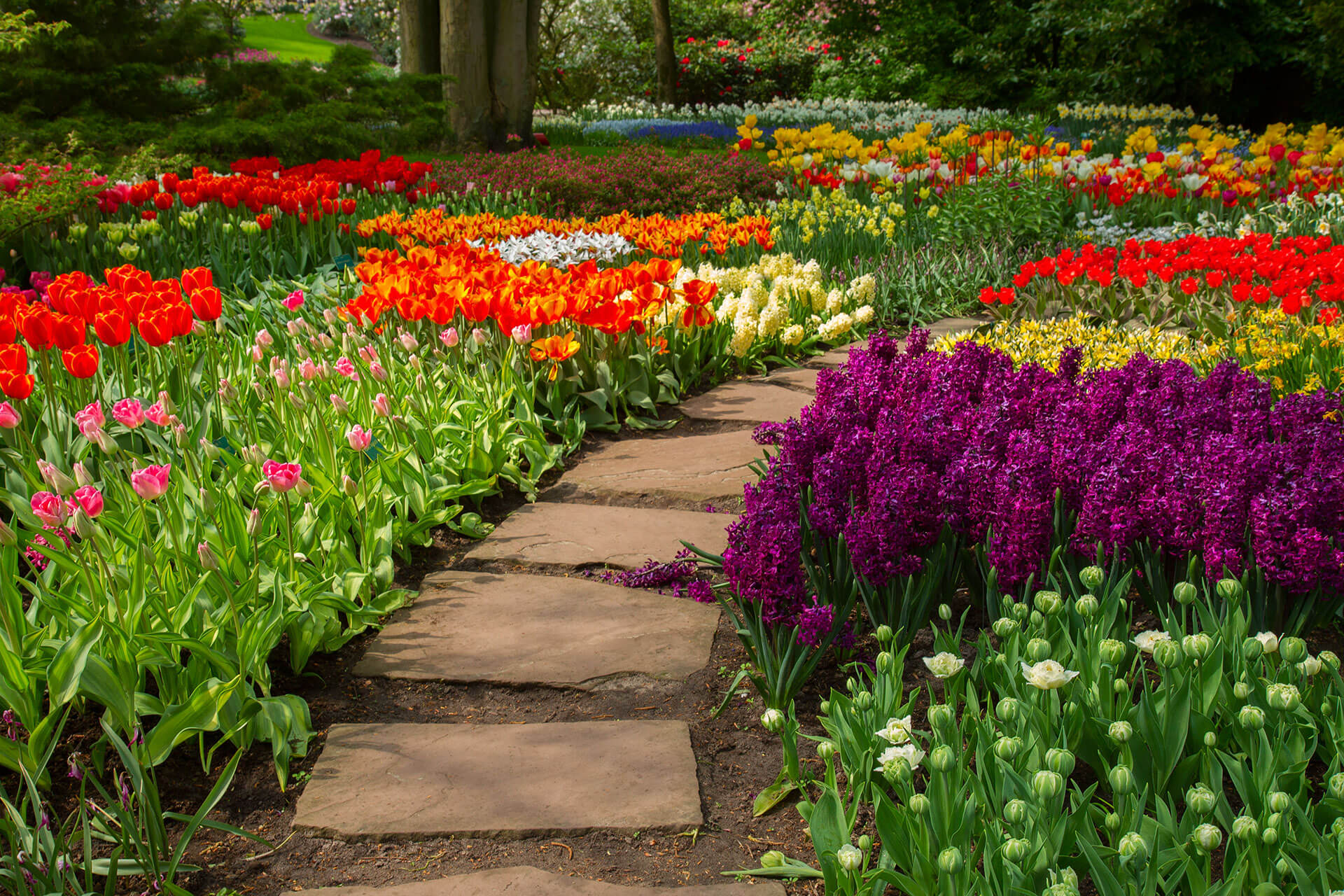 Landscape Borders for DFW Residents
There are so many ways to make your landscape your own. Your home is a sacred place where you can feel relaxed and express yourself, and your yard is a great place to do this. One of the options we offer Dallas residents is a choice of landscape borders and lawn edging. They serve more than one purpose, providing practical organization and more ways to customize your landscaping job. We have many options for you at Lawn Connections.
Styles of Landscape Curbing
When the time comes to choose what kind of edging you want in your yard or garden, Lawn Connections has a lot to offer. There are many materials and designs that you can choose form to fit in with the style of the rest of the landscaping project. We offer something as minimal as basic rubber edging to protect your flowers all the way up to stamped faux brick and stone pavers that can be part of a larger design, making paths and patterns throughout your lawn. We would be happy to talk to you about our available options, as well as what bets fits your needs and budget.
What are Landscape Borders?
Landscape borders, edging, or curbing are all essentially the same thing. They are names used to describe different types of pavers or other objects used to separate certain parts of your garden from each other. There are many reasons why this is a good idea. The first is that it can add to the look and design of your yard or garden. With these landscape borders, you can make a section of your garden into a specific shape or highlight an area of your yard that you want to stand out. There are many designs available that can give you your dream landscape.
Another reason it is important to consider landscape curbing and garden retaining walls is for the health of your plants and flowers. Many kinds of grass grow well here in Texas and can become invasive, covering up or even choking out other beautiful plants in your garden. This simple step in the landscaping process can prevent this from happening by permanently separating the two.
It's also important to think about the soil that might be moving around in your yard. Do you want to see that on walkways, or on your porch or patio? Landscape edging can hold soil in even when stirred up, so that the areas of pavement and paths stay looking perfect, just the way you want it when you have guests over.
Landscape Curb Installation Experts
Placing landscape curbing means that you need someone precise with years of experience. One paver even a centimeter out of place could lead to shifting, which can ruin the entire look and feel of your dream landscape. With Lawn Connections, you do not have to worry—all of our contractors are trained to do the best job the first time around. You will be totally satisfied with the finished product. We pride ourselves on our quality work.
Other Landscaping Services
To learn more about all the landscaping services we offer, feel free to contact us today by calling 972-418-LAWN.