Best Lawn Care and Landscaping Services in Flower Mound, TX
Have you considered that your business is making an impression before anyone ever interacts with a customer? It's true. The outside of your business says just as much as what you offer on the inside. Isn't it time that was reflected? Whether you have one small patch to work with or a whole acre of land, there is something that can be done to improve the look of it. Flowers, water features, and green grass can affect how a person feels when approaching the door, which could make all the difference in sales and interactions. That is why we offer commercial landscaping services to Flower Mound businesses. We have worked with hospitals, high-rises, and small offices to give them just the right look that is beautiful and easy to maintain.
Lawn Connections Services in Flower Mound
Hassle Free Pet Waste Removal
Whether you are a homeowner who loves their many pets or a business or property with a lot of pet traffic, you know the hassles of cleaning up after pet waste. You might think it's okay to leave it alone. After all, isn't just natural fertilizer? The truth is that this is a myth, especially when it comes to dog feces. Not only is it unsightly to those walking around, but it can cause your flowers and grasses to wilt and die to chemicals and other toxins often contained in pet waste. It is a dirty job, so why not hire someone else to do it? Lawn Connections offers efficient and fast pet waste removal when you need it so that you don't have to worry about the sight or smell. We take care of the mess.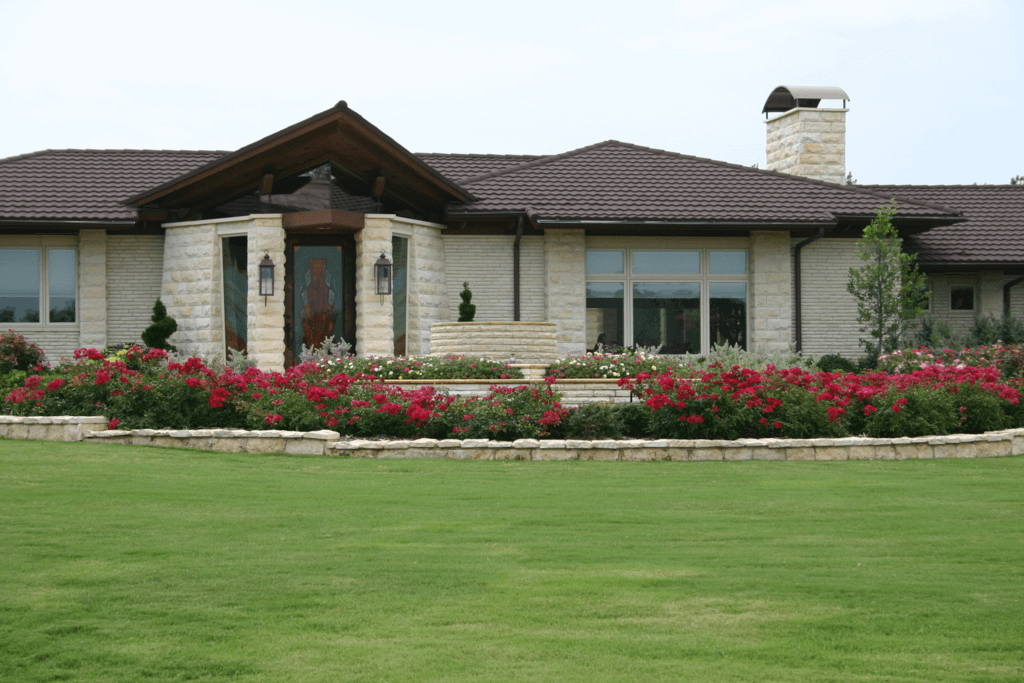 We Make Your Lawn Beautiful
Lawn Connections's goal is the make sure your business or home reflects your style and that you love what you see. Beauty is in the eye of the beholder, and that is why we work with you to give you what you want. A beautiful lawn is only a phone call away. Contact us today by calling 972-418-LAWN.