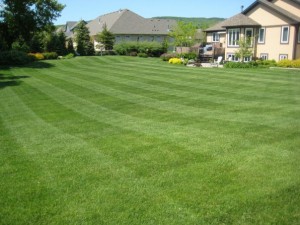 While we here at Lawn Connections offer a wide range of services, we have not left out the most basic service: mowing your grass. Even though this Texas heat can keep that grass at bay, we know the importance of keeping your yard maintained.
We create a personal lawn care schedule and maintenance plan to fit your lawn's needs, as well as your budget's. We start off by taking into account what type of grass you have, how much moisture is in the ground, the turf height, and the size of your lawn. Then, based on the time of year, we give you the best mow dates that fit your life. We can also trim and edge your yard to really give it a clean and polished look.
We not only save you the time and expense of maintaining the lawn and lawn equipment yourself, we also provide prompt and affordable mowing services. Get an instance quote for your lawn or call us to create your perfect lawn care plan. We take cutting your lawn very seriously, ensuring you are happy with the look and feel of your grass when we are finished. We would be happy to serve you! Also, don't forget to like us on Facebook and follow us on Twitter!