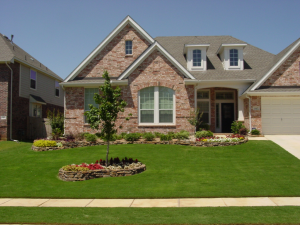 When you want to experience a manicured, healthy, and visually appealing lawn that you can feel confident about, Lawn Connections is the name to know. We understand the importance of having the time, energy, knowledge, and equipment required to invest in your lawn when you want to experience all that is has to offer.
Read on to discover the unique advantages to relying on a commercial mowing company for all of your Fort Worth lawn care needs!
Saves You Time
With the busy lives that people lead, it's not always easy to find the necessary time required to invest in lawn maintenance. From hectic work schedules to the diverse responsibilities of being a parent, people are unable to perform lawn care services such as mowing in a regular manner. Here at Lawn Connections, we work hard to provide our customers with consistent care for their lawn that will guarantee their property looks and feel its best at all times.
Saves You Money
Don't spend a fortune on the equipment required for professional lawn maintenance needs. Our company is stocked with a full range of the best lawn care equipment. We are always happy to put our knowledge and equipment to work for you so that you can enjoy the benefits of a beautiful lawn without having to do all the work to get it that way.
Ensures Your Lawn is Healthy
There is so much knowledge that must be attained in order to understand your lawn. Our lawn specialists have many years of hands-on experience combined with formal knowledge and skills that allow our team to meet your needs. In fact, our regular services guarantee that any issues with your lawn don't go unnoticed, causing your grass to die out or give off an unsightly look or feel.
If you want to experience all of the advantages that are available by working with a commercial mowing service in Fort Worth, contact our specialists at Lawn Connections today. Our number is 817-231-0042.