Pet Waste Removal
Lawn Care, Mowing & Landscaping Services Haslet TX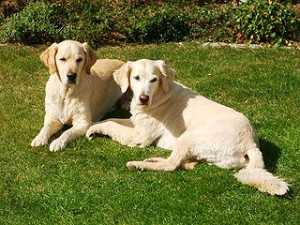 Homeowners take pride in their lawns because they are an extension of their home. You want a beautiful lawn that's also livable for you and your family – including your pets. Unfortunately, outdoor pets and immaculate grassy lawns are not often a natural combination.
That's where the reliable pet waste removal service from Lawn Connections of Haslet TX can help. We provide year round pet waste removal solutions for every size lawn and any size budget.
Starting at just $8.50 per week, we offer safe, convenient pet waste pickup that will give you a clean lawn that appears "pet free." We remove pet waste with equipment that has been carefully disinfected between every job to eliminate the possibility of spreading parasites or diseases.
For price ranges based on weekly waste pickup and number of pets, see our lawn care pricing page. Contact our pet waste removal service at 817-231-0042 or send us a request online today!