Colleyville Landscaping, Lawn Care & Mowing Services
Affordable Landscape Design & Maintenance in Colleyville TX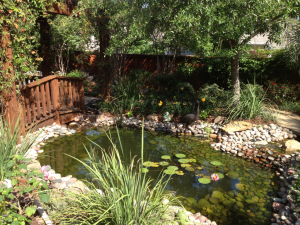 Trust and dependability are major factors when you hire a landscaper. Lawn Connections has been earning the respect of homeowners in North Texas since 1999, because we understand that your yard is an extension of your home. We treat your Colleyville lawn with respect, striving to deliver 100% customer satisfaction on every project, large or small. Our locally owned Colleyville TX lawn care and landscaping company uses only the best trained, most professional crew members. For great lawn care and landscaping services at competitive prices, you can expect the best from Lawn Connections.
For more about landscaping and lawn care in Colleyville TX, see these pages:
Colleyville Lawn Connections Offers:
Live Customer Representatives to Answer Calls
8AM-6PM Monday-Friday
Easy 5-Minute Sign-Up Process
Reliable Lawn Mowing Days
Convenient, Secure Online Ordering
Next-Day Service Available
Uncomplicated Lawn Service Plans & Estimates
Uniformed, Trained & Fully Insured Lawn Care Crews
Professional Lawn Care at Competitive Prices
Colleyville Landscaping
Our experienced Colleyville landscapers have the skill to listen to your dreams and translate them into practical reality. For Colleyville homeowners who want a whole new look, we can install an entire landscape "makeover" with a variety of different products.
Lawn Connections' team of highly skilled designers will work hand-in-hand with you to develop a lush outdoor retreat that you can enjoy for years to come. During our personal consultation, you receive an itemized list of materials and labor that will be required. We can provide a fully customized plan, or work directly from your own layouts, sketches, or photos. We offer: landscape lighting, landscape installation, patio covers, arbors and pergolas, landscape borders, decks, fire pits and fireplaces, outdoor living areas, stonework, hardscapes, and a variety of water features.
Colleyville Lawn Service
We believe that our Colleyville lawn service customers deserve maximum value for the money they spend. We strive to offer lawn care for everyone, on every budget. That is why our services include lawn mowing, flowerbed and shrub maintenance, lawn fertilization, weed control, and pet waste removal services.
About Colleyville Texas
Located just five miles from DFW International Airport, Colleyville features sprawling homes, parks and many diverse shopping, dining and entertainment opportunities. There was a population of about 23,000 residents as of the 2010 census. Although once predominantly rural, Colleyville underwent significant development, doubling in size since 1990. White collar professionals make up a large percentage of the population, earning a high standard of living that's reflected in the landscape here. There are 11 parks and greenbelts, plus hiking and biking trails. Money magazine named Colleyville to its list of "100 Best Towns in America."
Please call at 817-231-0042 for more information about these topics or any other questions you may have about lawn care services in Colleyville, TX and the surrounding metro area.